Dr. Yongxin Fan is an accomplished instructor of traditional Chinese tuina. He practiced and taught as an attending medical doctor and instructor at the Acupuncture Institute at the Chinese National Academy of TCM and at the Beijing International Acupuncture Training Center. A member of AOBTA, Yongxin Fan has lectured and worked as a visiting professor in Holland, Germany, and Japan. He has more than 16 years of clinical experience and his research has been published in the National Journal of TCM.
He specializes in applying an integrated therapy consisting of acupuncture, herbs, and tuina to treat various pain syndromes, including acute and chronic articulation and muscle injury lumbago, recovery from fractures, and headaches. Such integrative treatment is a hallmark of his approach to common ailments such as stress, allergies, insomnia, and gastrointestinal disorders. Fan has been on the faculty at AOMA since 2002.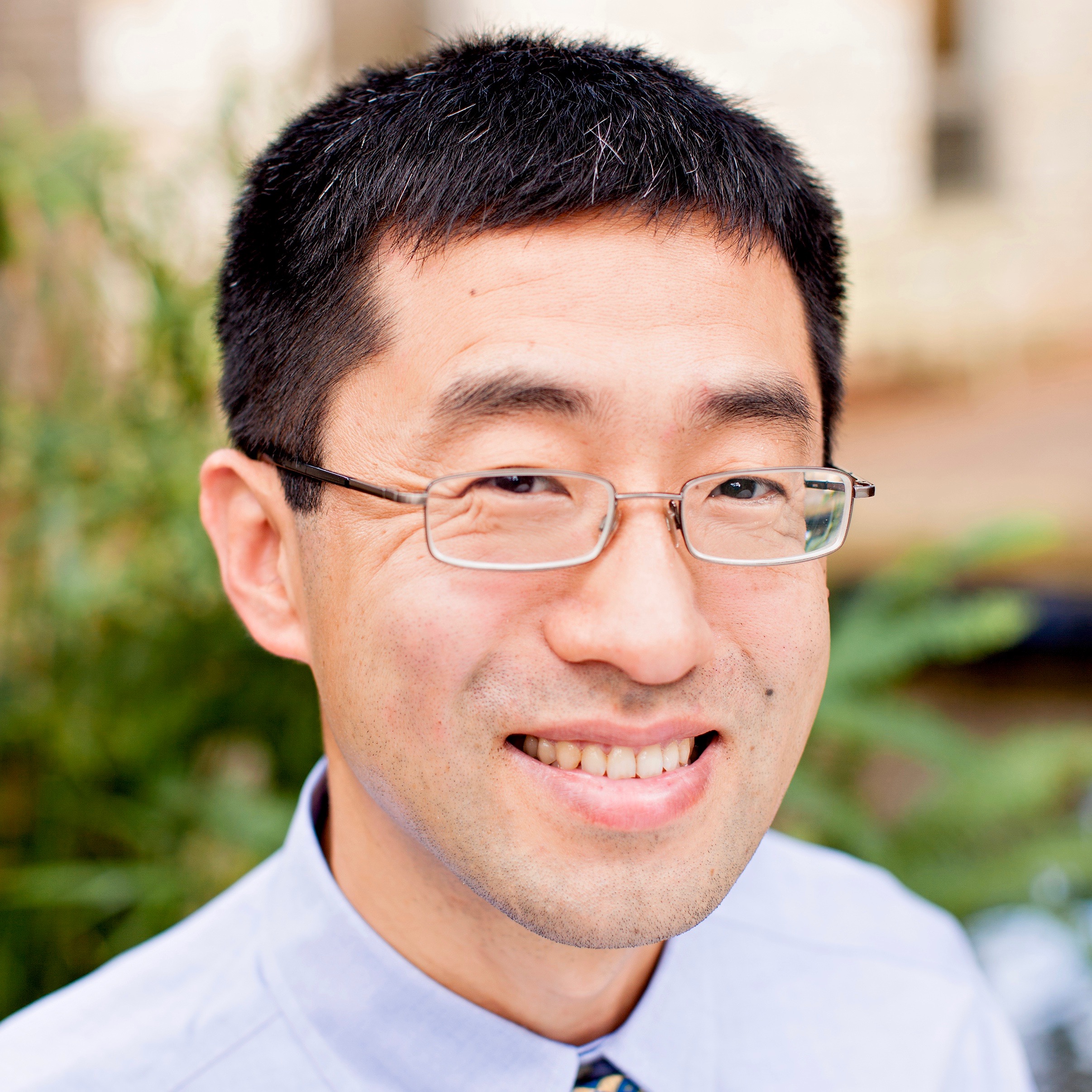 Tell us a little about your time practicing TCM before you were at AOMA.
In Beijing, I worked at China Academy of TCM's hospital, the top Chinese TCM research academy (now Academy of Chinese Medicine Science). I also worked in the Acupuncture Institute and Beijing International Training Center.
After 1970, the World Health Organization asked China to provide training for outside professionals, as there was more international demand for TCM. The Acupuncture Institute and Beijing International Training Center was one of the first three international training centers in China to train non-national acupuncturists.
In 2001, I met Dr. Wu in Beijing, and I arrived to Austin 17 years ago to teach at AOMA.
How did you first become interested in becoming a TCM practitioner?
In China, Chinese Medicine is really popular and widely used. When I was about 2 years old, I fell off a bike and hurt my arm. Chinese Medicine helped me recover. When I was 6 or 7, I got the mumps and doctors prescribed topical herbs. I remember them being smelly, but they reduced the swelling in 2 days! Even today, I remember the color and texture of the paste. It was so effective, and provided quick relief, and so I knew I wanted to learn more.
In China, we use the traditional ways first to prevent or treat small things like a common cold or sore throat, stomach aches. My kids even ask for me to pinch their throats for sore throats now. I'm open to Western medicine of course and always work collaboratively when it is called for.
How have you seen TCM change in China?
TCM right now in China is completely modernized. They use modern techniques with traditional herbs and acupuncture while using information from modern research. There's a lot of new research about acupuncture and pain, especially with new knowledge and imaging of anatomy. In class, I try to explain physiologically why the 5 shu points can treat pain and proximal issues. We have a chance to use traditional techniques to treat modern diseases.
What are your specialties?
As TCM practitioners, we are all trained to be general practitioners, even though I treat mostly pain. I also treat many sleep issues, GI issues, and stress related problems. Another common issues I see is infertility due to stress.
What kind of soft tissue problems do you see most in clinic?
Most of the time I treat pain, but you have to do a thorough examination. We learn muscular examinations in tuina class. Here in the seminar we'll learn how to differentiate 5 tissues pain. Joint pain is very complex.
Low back pain presents with lipomas. Fascia - people have started to understand it, but it's still a mystery to most people. We know when we work on it it works.
Finger joint pain. Factors that cause the pain are really important to know. Muscular, facia, nerve, bursa, ligaments.
Do you use herbs topically? What are your favorite ones we carry in the herb store?
I use the foot soak herbal combination we sell at White Crane for soft tissue damage and joint pain. It's a classical formula and patients find it to be very effective. We even have an AOMA alumna who has made it as a tincture/spray and has had some great results.
I use jin gu shui, white flower oil, and other tinctures often as well.
You are known as an effective but intense practitioner! What size needles do you usually use for soft tissue injuries?
Most of the time I use 0.18 x 30 or 0.18 x 40. I used to be more aggressive in my treatments but have mellowed out in the 17 years since I arrived.
How do you prepare patients if you know they will be sensitive to the treatment or if it is their first time getting acupuncture?
I try to only use 6-10 needles for people who are nervous. If you have a diversity of tools you can use to treat, you don't have to use as many needles.
You have to tell patients when they need to come back to feel better. You need to explain how you understand the pain and what your plan is. I try to tell them what I think. People like to know how long recovery will take. Tell patients what your past experience is treating their condition and give them a treatment window instead of a fixed amount of visits (ex: 4-6 visits). They want to know that you are confident that you can treat the pain, and that they will continue to improve.
Do you work with any General Practitioners who refer patients to you regularly?
We receive referrals from western doctors but usually just to the clinic. They come to see us because their GP told them to try. I'm glad to see that there are more and more doctors who are open to TCM. Because it works!
Recently I saw a patient with pain on his feet for 7 years - constant numbness and pain. He saw many doctors and specialists and tried many things. He had to wear a pad under the foot to relieve the pain. Acupuncture helped relieve his pain so he could sleep after the very first visit. It is patients like him that go back to their GP and advocate for acupuncture who help spread the word.
How will your upcoming training help students and practitioners in clinic?
We see a lot of soft tissue pathologies in clinic. The key to treating patients effectively is to diagnose the mechanism and where the pain originates from. It is muscular, nerve damage, or will working on the fascia or ligaments help?
My goal is to use TCM to treat soft tissue injury under the understanding of how anatomy has changed with pain. By introducing this technique to students, they will have more tools to improve their practice and patients' outcomes.
In the class I will explain the different symptoms of these different tissues so you can diagnose effectively. We're going to talk about how soft tissue damage affects pain and how we treat different kinds. We try to use traditional techniques and make them better and better to treat pain.
We will also go over the tools and techniques to use for each different indication (filiform needles, cupping, gua sha, bloodletting). Frozen shoulder, heel pain, or tendonitis are hard to treat with needles alone. You might help 80% of people with pain relief immediately, but for the remainder, you might need to incorporate different tools.
Although I do use them, the class won't focus on topical herbs due to time.
Do you have any mentors in China or teachers you most look up to? How did they influence your career?
In China, most new practitioners, you have older doctor and senior doctors as mentors for several years until they are ready to advance themselves. They lead you and help you to practice and then you have to find your way.
For acupuncture, you always have to study on your own to make your own way. It can be from older teachers, books, lectures. It is important to keep learning.
What is your biggest piece of advice to students at AOMA and acupuncture practitioners who are just starting?
You need to really focus on foundations - they are so important! Most famous practitioners have a better outcome because they really understand their foundations.
When I was in school, my professors always told me that, and eventually I found that it was true. I tried to find magic techniques for a long time, but my biggest takeaway is that there is no magic technique and you can't take any shortcuts. You just have to put in the work.
Thank you so much for your time and thoughtfulness, Dr. Fan! We really look forward to learning more at your seminar in the fall.