AOMA Herbal Medicine is proud to announce the addition of a larger selection of supplements and western herbs in our retail stores. Since the beginning of 2014 we have been carrying select products from some of the most trusted brands in the business including Gaia Herbs, Pure Encapsulations, and Ayush Herbs, Inc. Based on requests from our customers, students, and integrative practitioners (including an MD, chiropractor, and licensed acupuncturists) we have added these supplements in order to complement our large amount of Chinese herbs, patents, tinctures, and topicals.
Gaia Herbs

Gaia Black Cohosh
Gaia Kava Kava
Gaia Valerian
Gaia St. John's Wort
Gaia Ginkgo Leaf
Gaia Black Elderberry Syrup
Pure Encapsulations
Pure Encapsulations Buffered Ascorbic Acid
Pure Encapsulations Magnesium Citrate
Pure Encapsulations Melatonin
Pure Encapsulations CoQ10
Pure Encapsulations L-Glutamine
Pure Encapsulations Nutrient 950 ®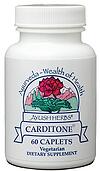 Ayush Herbs, Inc.
Ayush Neem Oil
Ayush Mayanarayan Oil
Ayush Carditone
And More!
Klaire Vital-10 100c Probiotics

White Mountain Epsom Salt
Nordic Naturals Arctic Omega
Vital Nutrients Slipery Elm Bark
Nature's Way Aloe Vera