The Texas Association of Acupuncture and Oriental Medicine is, in essence, a trade association. As such, our job is to protect and promote the business interests of practitioners of acupuncture and Oriental medicine in Texas. I have served as president of TAAOM since 2012. I, and my board, serve in a volunteer capacity with no staff or administrative support to speak of. The association had long been in a state of disrepair, and so I took on the job of TAAOM president because I saw a pressing need.
Running a professional association is hard work. I feel like we have made real progress in Texas in terms of creating some fundamental understanding among acupuncturists about what the role of a state professional association is over the last few years, and that alone is huge. But needless to say, there is much more work to be done.
Not uncommonly, there is a tendency to look at association membership in terms of "what's in it for me?" That's a really difficult question to answer, and it may even be the wrong question to be asking ultimately. I would like to explore this question a little further and hopefully in doing so convey the imperative to get involved and stay involved.
When you are a dues paying member of your professional association it's not like you are just buying some goods or services, rather, you are electing to participate in a collective effort to hopefully improve the lot of all Licensed Acupuncturists. So ultimately it is a question of what you are willing to put into it, be that time or money. The work of advocating on behalf of the profession is ongoing work that requires professional representation to be effective, and that requires money. And this work of advocating can seem very intangible at times, as much of it goes unseen.
If I had to articulate the single most important concept central to the success of an organization such as TAAOM that would be: "consistency of effort over time." This is how we get this work done. This means a consistency in funding (the continual payment of membership dues), and consistency in process. This involves both the administrative process of running the organization and continuity in governance. Ultimately, relationships are at the heart of effective advocacy. The various players in the regulatory and legislative arena need to see us as a reasonable and reliable partner – someone they can work with. And that requires a certain organizational stability, and a continuity of presence and message. The bottom line is this: we can shape the future of our profession, or others will gladly step in and do so for us in our absence.
Our biggest project currently is the lawsuit against the Texas Board of Chiropractic Examiners. This is a fight that has been a long time coming. The TBCE has a documented history of acting more as a booster organization for the chiropractic profession rather than a regulatory agency, and we think they have overstepped their statutory authority in allowing, and attempting to regulate, the practice of acupuncture by chiropractors. The sole basis for their authority rests on a questionable Attorney General Opinion from 1998. The only reason they have gotten away with this is no one has challenged them. Well…they have now been challenged.
The decision to go forward with this legal action was timely based on aspects of a recent Texas Medical Association lawsuit that touched on issues central to our case (the use of needles by chiropractors). This is by no means an easy case, but we have done everything we can to bolster our position. We have hired one of the best firms and best attorneys in the state to represent us. Our lead counsel is former Texas Supreme Court Justice, so we are confident we are in good hands.
If you are in Texas, you will be hearing more about this, and over the course of the year TAAOM will be engaging in various fundraising activities. We are looking to cover remaining legal fees and plan for any appeal that may result from this case – as well as keep our lobby team engaged. This is hands down TAAOM's most significant undertaking since fighting to gain legal status for acupuncture some twenty years ago. We hope you will join us in this effort. If we spread the burden, doing these big, difficult things becomes easy.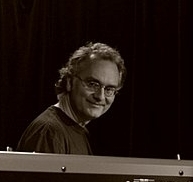 Wally Doggett, L.Ac. is a 2004 graduate of AOMA and owner/operator of South Austin Community Acupuncture. When not busy with his clinic or TAAOM, Wally enjoys luxuriating in his South Austin presidential compound with his wife Kelly, and their two dogs: Cocoa and Clinton.