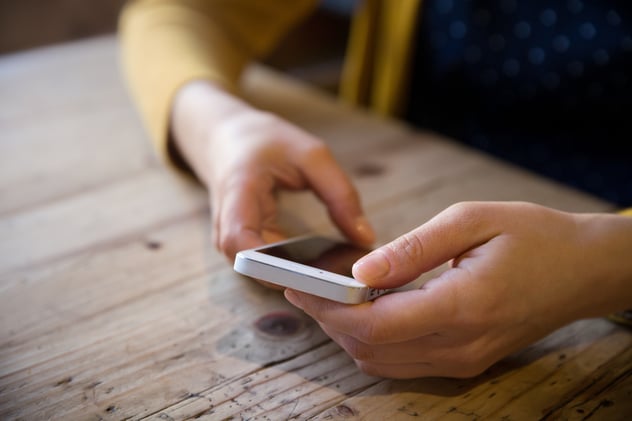 Ever wondered how the ancient principles of Traditional Chinese Medicine translate into the modern world of social media? As acupuncture and Chinese medicine continue to grow in popularity in America, many practitioners are turning to social networks like Instagram. Instagram can be used as a powerful tool to promote one's practice as well as educate the public on this ancient form of healing.
Many of the Traditional Chinese Medicine techniques are visually appealing and catch the eye, such as fire cupping or burning of moxibustion. As acupuncture practitioners continue to shed light on these often mysterious and less common practices via social networks, the curiosity and interest by patients will increase as more attention is given to alternative health therapies.
We've done our research and found the 10 best TCM social media accounts to follow, while highlighting what sets each of them apart. Continue reading for some of the most fascinating TCM accounts to follow and hopefully you'll have a new perspective on acupuncture and Chinese medicine. :)
(In no particular order)
Bob Wong's focus on social media is providing high quality photos of acupuncture and cupping, while educating the public on what TCM has to offer. Most of his photos are monochromatic, which creates unique and powerful imagery, showing the artistic side of acupuncture. He uses primarily his wife as an acupuncture model out of their home, in which he has set up a black backdrop. Bob also posts videos of various TCM treatments and has a blog interviewing TCM practitioners. His social media presence is one of a kind, and one you're definitely going to want to follow.
Carolyn Barron is a licensed acupuncturist practicing out of Los Angeles, California. Her practice has an emphasis on herbal medicine, with her Instagram page highlighting photos of various herbs and recipes. Her images are warm and welcoming, and she showcases other treatment tools on her page such as tuning forks, mindfulness and nutritional recipes. Carolyn draws importance and attention on self care and women's health issues with a muted color palette collection of photography and graphics.
TCM Herb a Day is one of the best educational Instagram pages to follow, highlighting various Chinese single herbs everyday. The photos are bright and vibrant, showing the raw herb form used medicinally and the plant the herb is derived from. Posts are daily including explanations of the herbs and how they are used medicinally with Chinese herbal medicine. If you are still learning Chinese herbs, or want a daily review, this is the best page to follow.
Lily Choi is a licensed acupuncturist currently practicing in NYC. Her instagram page is educationally informative as well as visually pleasing. Her photos start health minded conversations, with each day highlighting either a health food item, natural remedies, or general health concerns. Lily uses instagram as an educational tool, highlighting how food can be used as medicine and explaining Chinese herbs and other natural remedies in layman's terms. The conversations she starts are common questions and concerns many patients have, and her opinions are holistic in nature, providing a safe place for open discussion.
Anthony Guadamuz is an acupuncture physician working out of Miami, Florida. He is also an AOMA alumnus. His social media highlights the power of tai chi and meditation on overall health and wellness, as well as how Chinese medicine can treat a variety of health concerns. It is clear that Anthony practices what he preaches with his personal photos of his mind-body exercises. His images are bright with contrast and he frequently posts live videos and stories regarding health concerns via Instagram.
Dr. Laurie Binder is a L.Ac., MS, RNCNP, and LCCE practicing in Santa Monica, California. Her page is bright and colorful highlighting mostly health recipes and motivational quotes. Dr. Binder promotes healthy eating and how easy it can be to make these healthy meals at home. Follow her page for nutritional inspiration.
Catherine Craig, L.Ac. has a boutique acupuncture studio located in the heart of downtown Red Bank, NJ. Her page includes pictures of herbs, outdoors, yoga, acupuncture, and clinical photos. She uses bright, simplistic images overall and uses these images to highlight holistic health minded topics.
Magnolia Acupuncture is out of Costa Mesa, CA showcasing the practice through very bright, fun images of work and personal life with family. Angela Sinnett inspires others who may want to achieve an optimal work/life balance as a professional acupuncturist. You'll also find nutrition and food images, pictures and videos of her treating clients, as well as scenic shots of the Pacific Ocean!
Empirical Health heavily focuses on the beauty of raw Chinese herbs! Here you'll find up close and personal shots of these colorful and beautiful Chinese herbs, teas, and capsules. Explore the multitudes of variety in the Chinese herbal spectrum!
Acupuncture Collective hosts a beautiful community acupuncture space where they treat clients. You'll discover many images of patients being treated in community style acupuncture, along with some images of herbs and nature photographs. Here you'll find a variety of TCM visual inspiration and new found appreciation for community. Interested in trying community style acupuncture but feared the open door aspect? Follow this page, and you'll be sure to change your mind.
Charlotte is an acupuncturist licensed by the state of Minnesota. She has beautifully put together media with a smooth flow of images using similar themes and filters for the images. Her images typically show patients receiving treatments, with cupping and acupuncture needles. Other images show off the relaxing and clean treatment space with many plants and a basic white/clean look. She also sprinkles in shots of herbs and whole foods, to add a nicely balanced page, covering all there is to Chinese medicine.
Chinese medicine can feel foreign and because of that, it may deter you from trying it. Social media can allow us to have a better awareness of things we might not otherwise be exposed to. Take some time to check out these pages and familiarize yourself with the beauty and wonder that is Chinese medicine. If you aren't already - also follow us on Instagram for more TCM related posts. We love hearing from our readers. Let us know what TCM accounts you follow!