What is Accreditation?
When looking at an educational program of any nature, one important factor to consider is accreditation. Accreditation is the process used within higher education to evaluate the quality of colleges, universities, and educational programs. It is a form of endorsement signifying that a college, university, or educational program offers a legitimate form of education.
Obtaining Accreditation
Schools obtain accreditation by applying to have their institution or curriculum reviewed by an independent accrediting agency. Accrediting agencies are private, nongovernmental educational associations designed to conduct external quality assessments. Each agency sets educational and institutional standards for the types of programs, colleges, or universities it accredits.
Within the U.S. there are many different accrediting agencies that evaluate and accredit programs based on criteria specific to the nature and purpose of each agency, or to a specific field of study. While the U.S. Department of Education (DOE) does not accredit institutions directly, it does determine which accrediting agencies receive official recognition by the DOE.
Institutions may become eligible for federal funds, including federal student financial aid, by achieving accreditation with an agency recognized by the DOE.
Regional Accreditation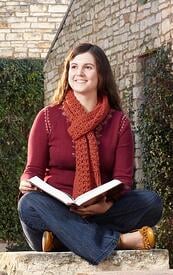 Regional accreditation is a form of institutional accreditation that is granted after a school has completed a comprehensive peer review process of all its institutional functions. The U.S. Department of Education recognizes regional accrediting agencies for six geographic regions of the United States. These include:
Because the institutional standards for obtaining regional accreditation are rigorous, regional accreditation ensures a high level of educational quality and effectiveness for students. In general, credits obtained at a regionally accredited institution can be accepted as transfer by other schools, including other regionally accredited colleges or universities.
Regional accreditation may be granted to public and private, nonprofit, and for-profit, two- and four-year institutions.
National Accreditation
National Accreditation is typically granted by an accreditation agency that focuses on a particular type of education. National accreditation agencies are often specific to institutions that offer single-purpose degree programs, occupational, vocational, or professional education and training and degrees. Examples of national accreditors include:
Many national accrediting agencies are recognized by the Council for Higher Education Accreditation (CHEA). CHEA is a private, nongovernmental agency that recognizes independent accrediting agencies, though it employs a different process and criteria for recognition than the US Department of Education. CHEA maintains an online list of accrediting agencies it recognizes.
Specialized Programmatic Accreditation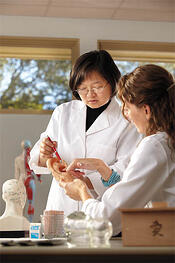 Programmatic accreditation refers to a type of accreditation for a specialized discipline or field of study offered by an institution, but does not necessarily evaluate the college or university as a whole. Specialized accreditation exists within more than 90 disciplines, encompassing the fields of education, health care, law, the arts and humanities, community and social services, and personal care and human service.
Programmatic accreditation agencies ensure that a program of study offered by an institution complies with current educational standards for a specific professional field or academic discipline. Some programmatic accreditors may require regional accreditation as a foundation prior to granting accreditation, and many specialized programmatic accrediting agencies are recognized by the US Department of Education.
Examples of specialized programmatic accreditors include:
Asking about Accreditation
To determine if a specific college, university, or educational program is accredited consult the school's website, catalog, or ask the school's admissions department. The U.S. Department of Education publishes a list of recognized accrediting agencies with information about the nature and purpose of each accreditor.
To learn more about AOMA Graduate School of Integrative Medicine's accreditation and affiliations, please visit www.aoma.edu/about-aoma/accreditation-and-affiliations/. For more additional information about accreditation for the field of acupuncture & Oriental medicine, please visit the Accreditation Commission for Acupuncture & Oriental Medicine (ACAOM)
Sources:
"Accreditation in the United States." College Accreditation in the United States -- TOC. US Department of Education (DOE), n.d. Web. 23 May 2013. <http://www2.ed.gov/admins/finaid/accred/index.html>.
Eaton, Judith S. Accreditation and Recognition in the U.S. Rep. Council of Higher Education Accreditation (CHEA), 2012. Web. 23 May 2013. <http://www.chea.org/pdf/AccredRecogUS_2012.pdf>.
Jang, D. "What Is Regional Accreditation and Why Is It Important?" Weblog post. Western Interstate Commission of Higher Education (WICHE). WICHE, 12 Aug. 2010. Web. 23 May 2013. <http://www.wiche.edu/knowledge/14295>
"Types of Accreditation." Western Assocation of Schools and Colleges (WASC). WASC, n.d. Web. 23 May 2013. <http://www.wascsenior.org/about>