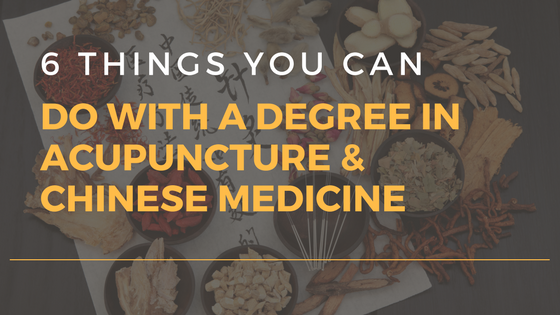 Have you ever considered a career in Acupuncture and Chinese medicine? Many students choose this path because of a personal journey to serve others, while some have profound experiences as a patient that inspire a lifetime of study and a new career path. Acupuncture and Chinese medicine is a growing field within healthcare in the United States. Many new doors and opportunities are coming available to licensed acupuncturists, therefore boosting an overall growth of the integration of Chinese medicine into the western healthcare system. More and more healthcare providers are adding employment opportunities for acupuncturists, leaving the profession very hopeful for its future workforce. As of today, there are many different things you can do with a degree in acupuncture – including some you probably haven't heard of yet.
Currently, in the United States, to be a licensed acupuncturist, one must earn a four-year master's degree as well as pass the national board examinations (NCCAOM). You will also need to qualify for state licensure requirements depending on your location. Doctoral degrees are also being offered in the field now, including a Professional Doctorate and Clinical Specialty Doctorate. Chinese medicine continues to grow as a field and more and more opportunities are being presented, such as hospital positions, solo practice, treating on a cruise line, or working as a professor. There are no limits to what the future may hold for acupuncturists. Here we will dive into some of the exciting opportunities that are presently available.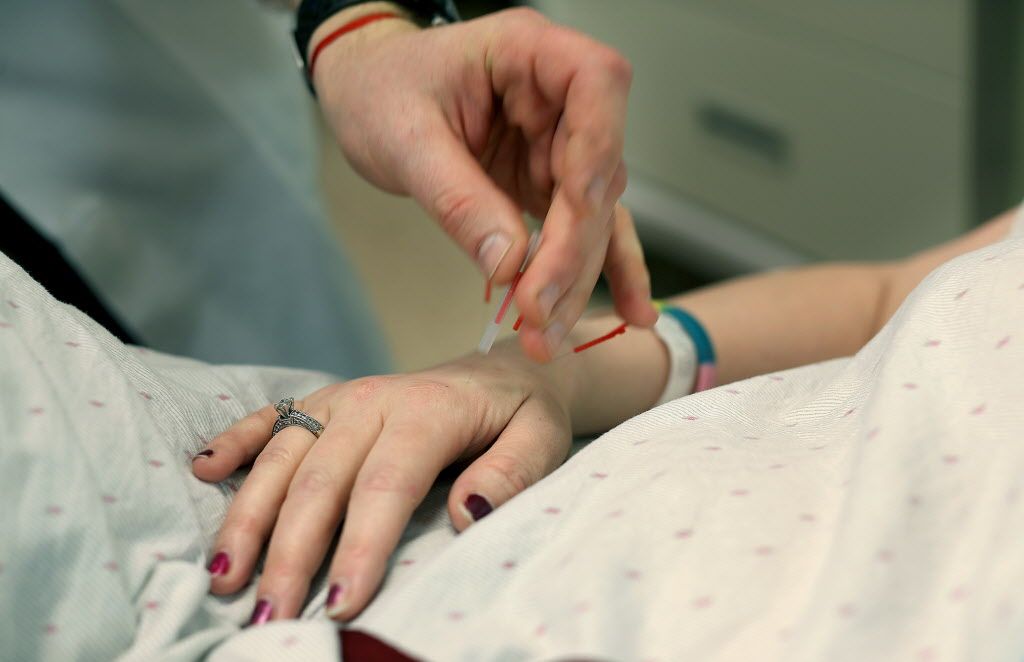 Photo Credit:

ELIZABETH FLORES, STAR TRIBUNE
Become a Hospital Acupuncturist
As acupuncture becomes more highly regarded in the medical field, healthcare delivery institutions are taking notice and discovering for themselves how powerful acupuncture can be. In Austin, Texas, one of the top hospitals – Baylor Scott & White, currently employs acupuncturists for their integrative medicine program. This program includes an integrative care program working with other specialties including massage therapists.
Acupuncturists have the ability to work with other healthcare providers in a dynamic setting, allowing them more hands on experience with western medical diagnosis and ways of thinking. Two AOMA graduates, Tiodoso Bustillo and Ashley Oved are working at Baylor Scott and White as acupuncturists. Some benefits acupuncture can serve specifically for the hospital setting could include anesthesia and post-surgery recovery. In addition, Adam Reinstein, an AOMA alumnus, serves as one of the first emergency room acupuncturists in Minnesota working with high trauma patients.
Work in an Integrative Healthcare Clinic
Integrative healthcare clinics are becoming a popular new model for clinics around the country. In an integrative healthcare office, an acupuncturist will work with other practitioners such as chiropractors, naturopaths, nutritionists, psychologist/psychiatrists, physical therapists, massage therapists, etc. This model is very patient-centered, that is, a patient can go to a single location to get the care they need, also while health data can be shared by all the practitioners to ensure collaborative care. This is also a good setting for acupuncturists, as they can offer their services to any patient of any other specialist in the practice.
Working cooperatively, these integrative practitioners can share practice costs, and approach patient care from a teamwork perspective. Patients are searching for more than one answer to their illness and want various options for treatment strategies, which is why integrative clinics are being sought out. One of our alumni and current faculty, as well as clinic supervisors, Anne Cusick, works at a Family Care Clinic in an integrative setting. Her environment allows her to work collaboratively with a family medicine doctor.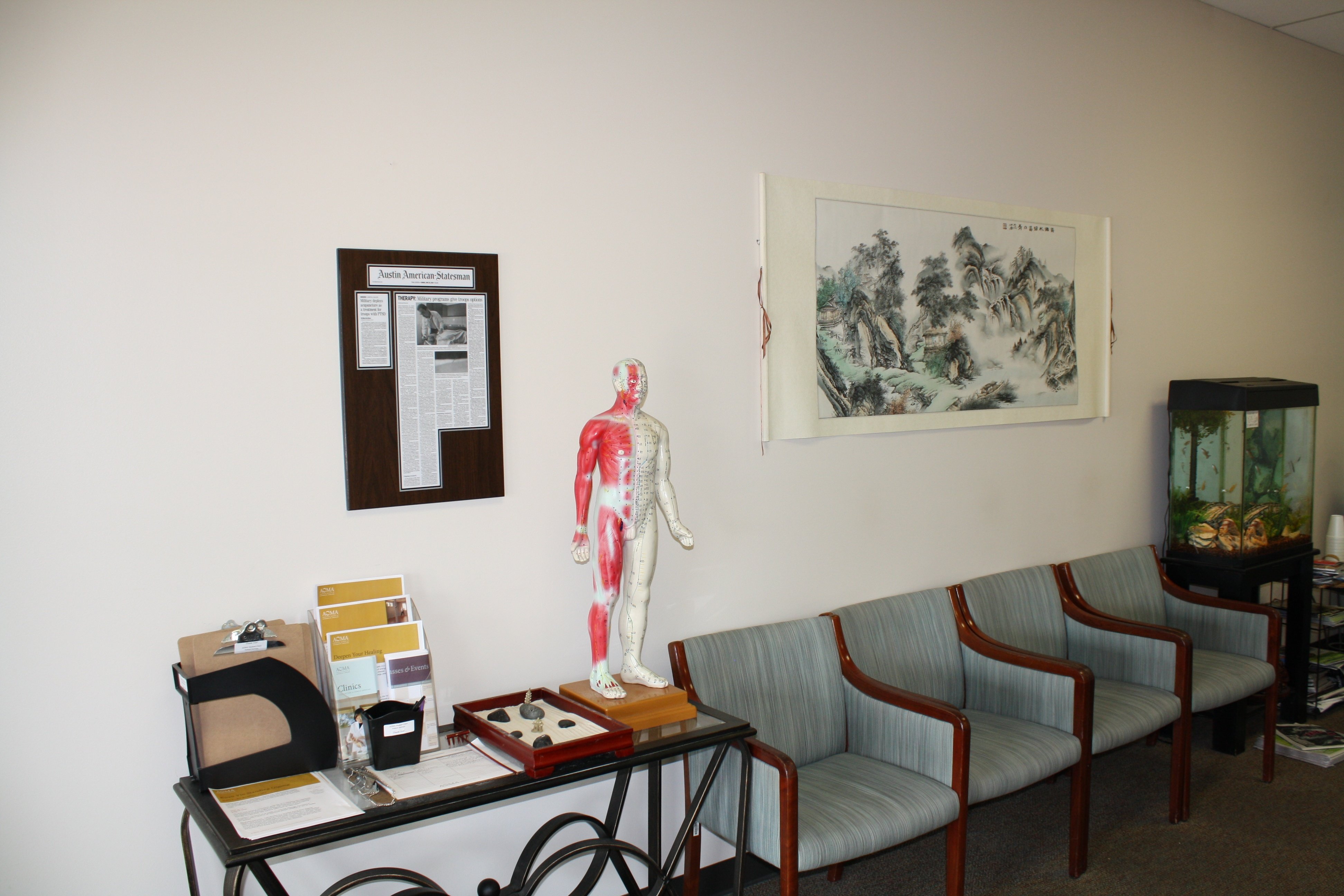 Work at an Established Acupuncture Practice
Don't want the stress of opening up your own practice? Another great option is to work at an established acupuncture clinic looking to expand or rent out a room. Many have offices with more patients coming in than they can handle in their schedule and would love to have another acupuncturist to take on some of the workload. This could allow you to make a paycheck and not worry about overhead costs. Modern Acupuncture is one example of a clinic emerging in Austin with plans to expand and hire recent graduates. This model also gives you time to apprentice and learn from more advanced acupuncturists, and develop client rapport with patients that have already developed trust with the office. There are also other local acupuncture clinics in the Austin area that regularly hire recent graduates, such as Turtle Dragon and South Austin Acupuncture.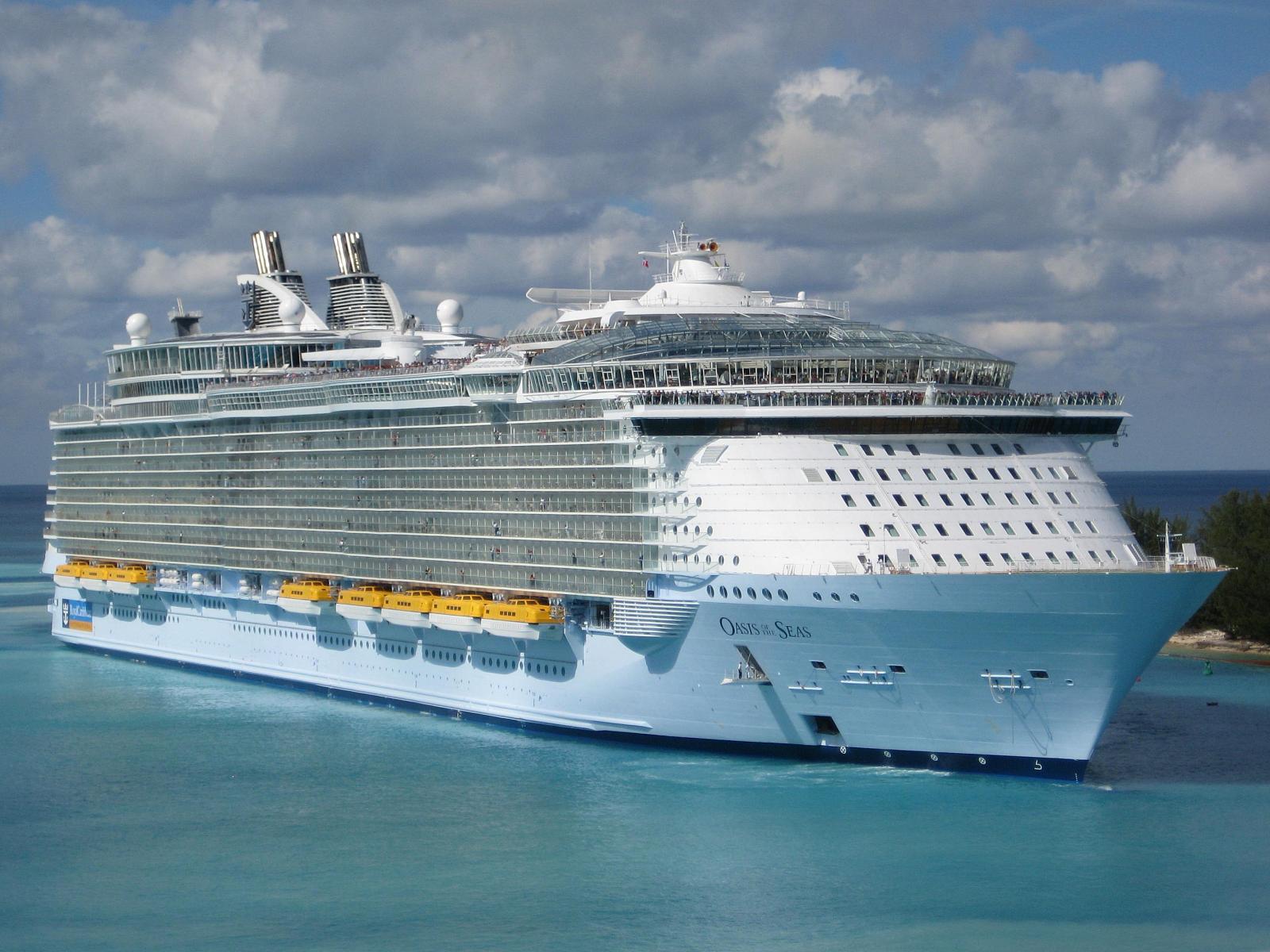 Sail the World as a Cruise Ship Acupuncturist
A big attraction for recent graduates in the field is to work on a cruise line. There you gain experience giving health related talks to crowds, marketing acupuncture to people on the cruise line, and seeing a variety of patients with a steady income. Plus, you have the bonus of travelling the world on a cruise line! The Onboard Spa by Steiner offers jobs to recent graduates as well as other licensed acupuncturists on their cruise lines. There is a three day training prior to the job, and each contract lasts seven months. Many graduates love this option because it gives them time to save money on living costs, while earning money to put towards their loans, and travel the world at the same time.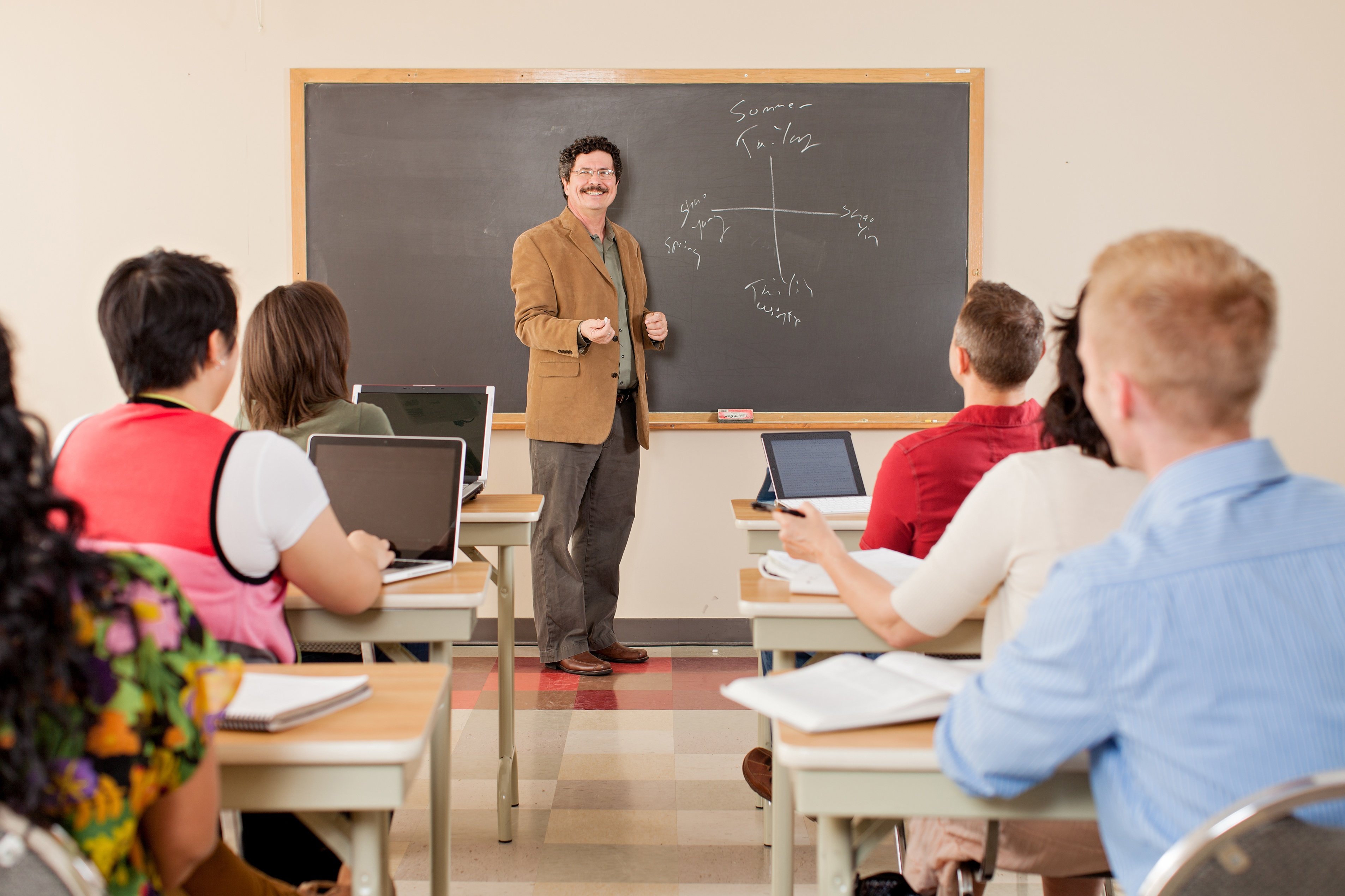 Teach Acupuncture and Chinese Medicine
As the acupuncture field grows, so does the need for passionate teachers. There are more than 50 acupuncture schools in the United States, with three in Texas. This can give one the opportunity to share their passion for the field of acupuncture by teaching. While a master's degree is currently required to seek licensure as an acupuncturist, many TCM schools such as AOMA offer doctoral degrees, designed to add advanced clinical speciality training, but also provide an avenue to achieve more prestigious teaching jobs at the nation's top AOM schools. This environment can help you get support for research in the field. Schools such as AOMA hire esteemed acupuncturists in the field from all over, such as Elizabeth Fordyce who teaches advanced needling classes focusing on AOMA's Dr. Tan's Balance Method, as well as Aaron Rubinstein who teaches an advanced needling class focusing on Japanese style acupuncture.
Conduct TCM Research Projects
Acupuncturists are turning to other avenues to use their education as well, such as participating in and conducting research. With goals to help promote the awareness and education of acupuncture and Chinese herbal medicine, research on acupuncture is growing with support from large healthcare organizations and medical research universities, funding studies such as pain management with acupuncture in response to the current opioid crisis.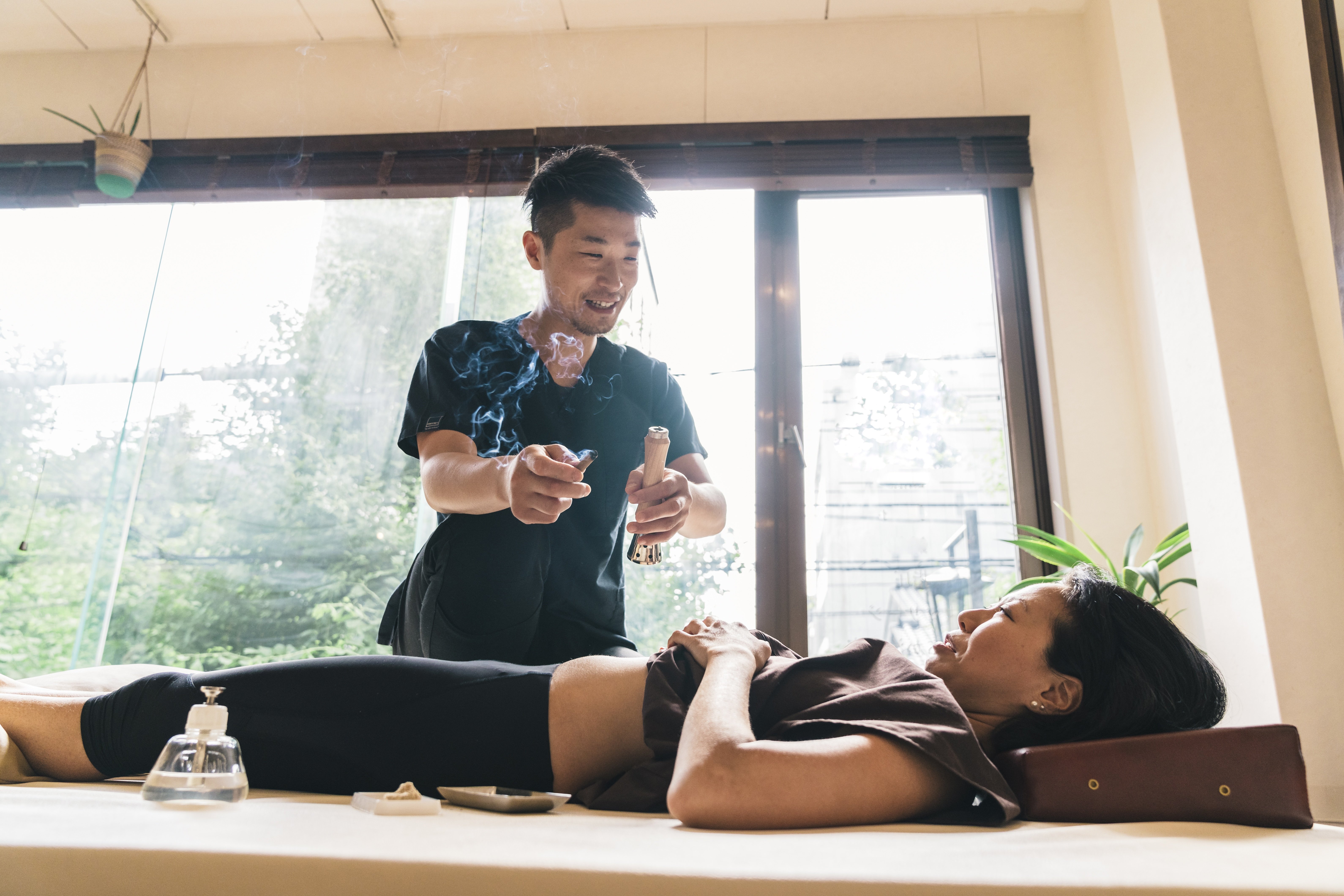 Open your Own Acupuncture Clinic
Majority of acupuncturists want to open up a solo practice upon graduation. The appeal of being an entrepreneur and creating their own flexibility with scheduling and how they want to run their business is huge. The advantages include independence and being able to work for yourself. Through this enormous challenge, you will develop the skills to establish yourself in the field and be successful. Many schools like AOMA offer practice management courses to give you the skills you need to succeed after graduation.
Whatever career path you think is best for you in the field of Chinese medicine, know there are many options and the opportunities are growing. The AOMA Career Services department can help guide and mentor you to choose the best career path. An exciting career in one of the rising fields in healthcare awaits you!
Contact Admissions today to learn more about how AOMA can prepare you for a career in the field of Chinese medicine.