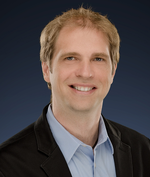 John S. Finnell, ND, MPH, LAc is AOMA's director of research, as well as doctoral program director. Dr. Finnell's latest research project "Unravelling the Relationship between Biomarkers of Aging and Vitamin D Metabolism" investigates the possibility that correction of vitamin D insufficiency in humans may result in increased expression of Klotho, an anti-aging protein tightly involved in vitamin D homeostasis. Deficiency of Klotho confers an age-like phenotype in multiple mammalian species. Decreased Klotho protein expression has been implicated in rapid aging and increased oxidative stress, and potentially contributes to increased disease risk and all-cause mortality associated with vitamin D insufficiency. Dr. Finnell and his research team hypothesize that treating vitamin D insufficiency may result in changes in circulating Klotho levels. They expect that this research may lead to a better understanding of the health benefits of sufficient vitamin D status.
The first results of this research were published online on March 31, 2014 in The Journal of Clinical Endocrinology & Metabolism as "Impact of Vitamin D3 Dietary Supplement Matrix on Clinical Response". DOI: http://dx.doi.org/10.1210/jc.2013-3162
Read more about current research project at AOMA.