Gregory Carey is the president of the AOMA Alumni Association. In the latest alumni newsletter he introduces practice management concepts that he believes to be crucial for a successful practice.
1. Join an insurance network.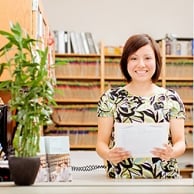 By contracting with a medical insurance carrier (e.g., United Healthcare, Horizon, Cigna, etc.), you are joining a medical referral network. Each insurance carrier introduces a proprietary fee structure for its participating healthcare providers. Becoming familiar with electronic billing practices is an essential, though not overly difficult, skill for the rendering provider. Developing a business relationship with a third-party insurance clearinghouse such as Office Ally is advisable and will create efficiencies for your practice.
2. Join a healthcare group or existing practice.
Especially for new practitioners who are capital-deficient, this step is attractive. Cultivating relationships with other practitioners in the medical field may create opportunities for business relationships to develop. Some acupuncture students have found employment by leveraging a front-office position into full-time practitioner status after obtaining licensure.
3. Locate to an underserved population center.
This step can seem a daunting undertaking, though the rewards include reduced competition for patient visits. Furthermore, existing medical providers in the area may be eager to refer to a competent acupuncture provider. Upon making a decision as to your practice location, make every attempt to put in place a long-term operational strategy. The personal and professional relationships that you form over the years will pay dividends – if you are still around to receive them.
4. Create a "disruptive" business model.
To increase your competitive advantage, you may want to consider a Community Acupuncture model. There are a number of AOMA Alumni who have chosen a community-based practice set-up. Fellow Alumni may be helpful in sharing practical know-how regarding community-style operations. Community-style acupuncture is one permutation of the healthcare delivery aspect of this business. It's up to each of us in the field to understand what our respective healthcare markets are asking for and to deliver that product to our clients.
5. Develop relationships with vendors.
Many are competing for your business consideration, including clinical, herbal, topical, and supplement suppliers. It is not difficult to find another practitioner promoting an herbal or wellness supplement as part of their business. Indeed, some Alumni have created their own product lines! Be discerning when choosing a vendor for your clinic. Ultimately, your patients will be the judge of the products you serve them. If you choose your vendors and products wisely, you have the potential for passive revenue generation, increased referrals, and patient compliance.
The above is not intended to be a comprehensive study of items related to practice management. My intention in writing was to communicate some basic considerations relevant to the practicing acupuncturist and to hopefully generate productive discussion.
For further reading on business innovation, please see:
Johnson, Mark, Christensen, Clayton, et al. (2008). Reinventing Your Business Model. Harvard Business Review, December 2008.
About the author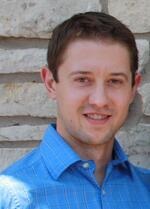 Gregory holds a Bachelor of Science in Biology from the University of Richmond and obtained his Master of Acupuncture and Oriental Medicine at AOMA Graduate School of Integrative Medicine. Gregory holds a Diplomate of Oriental Medicine from NCCAOM and is licensed by the New Jersey State Medical Board in acupuncture. His professional background is in research oncology and pharmaceutical trials, teaching and not for profit organizations.

Over the past 6 years Gregory has specialized in Oriental Medicine, including acupuncture, Chinese herbal medicine, Tuina and Qigong for the successful treatment of a wide variety of conditions. He is experienced in facial rejuvenation through acupuncture, including the Mei Zen Facial Rejuvenation System. He is a Manalapan, NJ native and is happy to serve surrounding New Jersey communities. His personal interests include the practice of Qigong, Yang Style Tai Ji, Mandarin Chinese, classical literature, hiking and New York Jets football.