On Friday March 21st, AOMA will sponsor a round-table discussion about the role of acupuncture & Oriental medicine (AOM) in integrative pain care. Licensed acupuncturists can earn one free Continuing Acupuncture Education (CAE) credit (*pending) by attending.
Speakers will identify challenges within AOM research, integrative practice & pain care, and discuss opportunities for advanced clinical practice. Speakers include Dr. John Finnell, Dr. Daniel Weber, and Dr. Rosa Schnyer.
John Finnell, ND, MPH, LAc
Dr. John Finnell is an accomplished researcher and skilled health care practitioner with a rich academic and professional background. In addition to being an active practitioner of naturopathic & Chinese medicines, he has completed a post-doctoral fellowship with the National Center for Complementary and Alternative Medicine (NCCAM), and served as the acting Director of Research for the True North Health Foundation. He is currently the Director of the Doctor of Acupuncture & Oriental Medicine (DAOM) program at AOMA.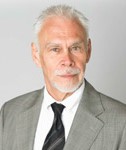 Daniel Weber, PhD, MSc
Daniel Weber is a pioneer in complementary medicine committed to fostering dialogue between all types of health care professionals. His extensive academic history spans over 3 decades and includes in-depth study in Japan, the UK, and China. In addition to serving as the vice-chair of the oncology section of the World Federation of Chinese Medical Societies, he is a Visiting Professor at TianJin University, and President of Panaxea International. His research is conducted at Guang 'Anmen hospital in Beijing and at TianJin Unversity.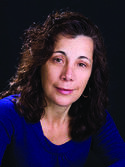 Rosa Schnyer, DAOM, LAc
Dr. Rosa Schnyer has two decades of clinical research experience and is a leading figure in the development of methodologies for the study of acupuncture & Oriental medicine. She is a faculty member within AOMA's Doctor of Acupuncture & Oriental Medicine Program as well as UT Austin's College of Pharmacy & School of Nursing. She maintains an active clinical practice in Austin, Texas and has completed extensive training in both Toyo-Hari Japanese Acupuncture and acupuncture treatment for pain management.
Attendees will have the opportunity to present questions to the panel and participate in this important discussion about the future of acupuncture research & integrative pain care. Information about AOMA's doctoral program, which has a clinical specialty of pain management and the accompanying psychosocial concerns, will also be available.
In addition to the engaging discussion with one free CAE credit, participants may also receive 10% off the registration cost of Dr. Daniel Weber's Integrative Oncology CE Workshop on Saturday March 22.
Join us in the dialogue that will shape the advancement of TCM.
Friday, March 21:
7:30pm – 8:30pm - Roundtable Discussion
8:30pm – 9:15pm - Questions, Comments, and Cocktails