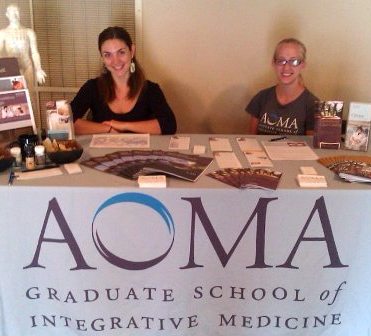 Each year, AOMA Graduate School of Integrative Medicine sponsors the Southwest Symposium (SWS) - a premier, 3-day continuing education and integrative medicine conference. The event brings together practitioners, educators, and other health care professionals from the fields of acupuncture & Chinese medicine, massage therapy, and naturopathic medicine.
Visit Our Booth:

AOMA's admissions office staff will be on-site at SWS to provide information and answer questions about the Doctor of Acupuncture & Oriental Medicine (DAOM) program.
Be sure to visit us at booth # 20 to meet Dr. John Finnell, DAOM Program Director, and enter a drawing to win a free gift!
About the DAOM Program:
The Doctor of Acupuncture & Oriental Medicine program is a transformative educational experience that prepares master's-level practitioners to become leaders in the care and management of patients with pain and its associated psychosocial phenomena. This rigorous program will challenge you to develop advanced clinical techniques, strong academic research skills, and to cultivate professional leadership abilities.
About the event:
Southwest Symposium 2014: The Heart of the Medicine
February 14-16, 2014
Austin, TX