Calling all leaders, coaches, teachers, role models, and guides!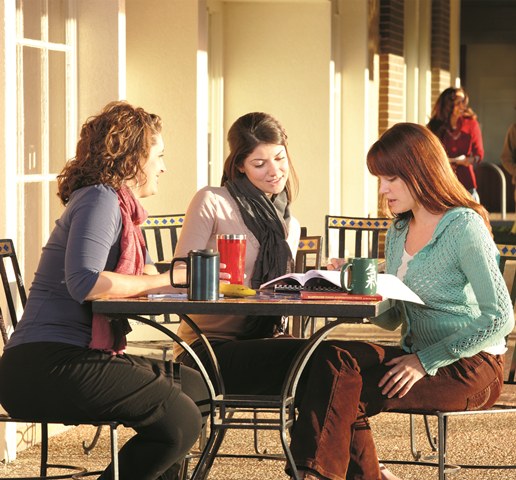 After in-depth assessment & re-envisioning, AOMA Admissions is pleased to present a newly-designed mentor program for new students that better reflects the needs, goals, and ideals expressed by AOMA's student body.
AOMA is excited to introduce the NEW InterTransform Mentoring Circle!
Mission Statement:
InterTransform Mentoring Circle offers a structured extracurricular environment for students to build peer relationships and cultivate professional prowess. The program:
Fosters community amongst and between student cohorts, helping new students lay a foundation for success,
Features group-mentoring cohorts, positioning the program as a
microcosm of the AOMA community at large,
Trains participants to model collaborative, inclusive, and
appropriate relationships in a professional and academic setting,
Provides opportunities for self reflection, and to practice building
confidence in networking with peers .
Program Description:
For many new students, AOMA's MAcOM program represents their first entry to a professional career. For others, the MAcOM is a reimagining or transformation of their professional career. InterTransform Mentoring Circle helps new students from any background acclimate to the culture of AOMA's student and academic communities.
The program's model featuring group-mentoring cohorts positions the program as a microcosm of the AOMA community at large. The program benefits participants and the greater AOMA student body by increasing and promoting sustained, meaningful connections across cohorts, levels of study, and social groups.
Program participants are trained to model collaborative, inclusive, and appropriate relationships in a professional and academic setting. The program sets a standard for thoughtful communication and relationship building, thereby encouraging similar behaviors across all facets of AOMA's student community.
The program provides opportunities for students to reflect upon, and practice building confidence in networking with advanced peers, ultimately supporting the development of behaviors that may be beneficial in future professional and/or academic settings.
Program Components:
Joining the Program: Nominations for mentors are solicited from faculty members, AOMA Student Association representatives, and staff. Eligible students must be in good academic standing and have completed at least 6 terms at AOMA or have begun clinical internship. All mentors must complete an application form to be considered for the program.
Participation as a mentee is voluntary and new students may apply to participate as mentees at the start of their first 3 terms within the master's program. Mentees are required to complete an application form prior to enrollment in the program.
Training: Mentors are required to participate in all training activities and to review all training materials. Training for mentors focuses on developing effective leadership and communication skills, establishing interpersonal boundaries and expectations, and goal-setting. Both mentors and mentees have access to student services support throughout the program and mentors are given information about how to make appropriate referrals for student services.
One of AOMA's faculty, Rupesh Chhagan, LAc, MSOM, LMT, serves as an advisor to the program and assists with mentor training. Chhagan teaches the Clinical Communication Skills series within the graduate program.
Duration: An individual mentoring period lasts 3 academic terms. Participants' satisifaction with the program is assessed at the end each mentoring period.
To apply to be a mentor, or to request more information, contact Elizabeth Arris at student@aoma.edu.