Each month we will be featuring fun information about a faculty and/or staff member to introduce the wonderful community of people behind AOMA's graduate program!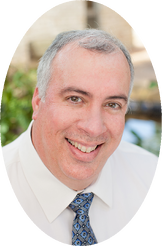 This month, we're happy to introduce Robert Laguna, L.Ac., Dean of Students! In addition to being an academic and transfer advisor, Robert also teaches Clinic Theater, is a supervisor in the AOMA student clinic and oversees the tutoring program for students.
Where are you from?
"Rio Piedras, Puerto Rico"
List 3 hobbies/ activities you enjoy:
"Playing music, conducting the Austin Civic Wind Ensemble, and composing/ arranging music!"
What's the best thing about teaching/working at AOMA?
"The camraderie amongst the staff and students; it's a real family atmosphere."
What's your favorite/most memorable 'AOMA moment'?
"When I graduated from the master's degree program here!"
What's your favorite thing about Austin?
"The climate- I like that the winters aren't too cold."
Favorite Website?
"Austin Wonder Brass - www.austinwonderbrass.com and the Austin Civic Wind Ensemble's site - www.acwe.org."
To learn more about Robert's background and role at AOMA, log on to https://aoma.edu/students-alumni/academic-support/academic-advising/.
Remember to check back soon to meet someone new!