Each month we will be featuring fun information about a faculty and/or staff member to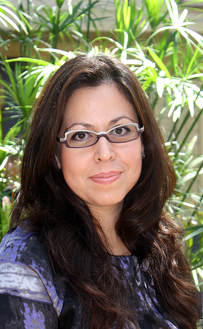 introduce the wonderful community of people behind AOMA's graduate program!

This week, we'll introduce you to Estella Sears, Director of Financial Aid.
Where are you from?
"McAllen, TX"
List 3 hobbies/ activities you enjoy:
"Volunteering in community events such as educational extra-curricular events, eating out, beach trips."
What's the best thing about working at AOMA?
"Serving the best Chinese medicine students in the nation!"
What's your favorite/ most memorable 'AOMA moment'?
"My first acupuncture experience was at our AOMA South Clinic and it was wonderful!"
What's your favorite thing about Austin?
"Austin is an innovative, open-minded culture."
Favorite website?
"Upromise.com"
To learn more about AOMA's financial aid office, please explore our website at www.aoma.edu/financial-aid/.
Remember to check-back soon to meet someone new!