The military seems to be leading the pack with the use of acupuncture in the treatment of psychosocial pain. To be more specific, the US Army has implemented several programs incorporating complementary and alternative medicine to treat symptoms of PTSD (post traumatic stress disorder). One of these programs happens to be right here in Texas at Ft. Hood. The program is titled Warrior Combat Stress Reset Program (WCSRP).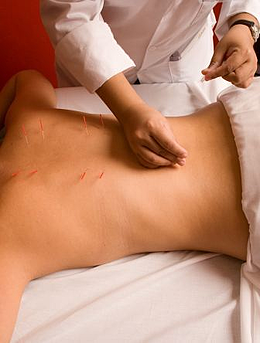 The WCSRP is an eleven week program combining the use of traditional Western therapies with traditional Eastern approaches to treat soldiers with PTSD symptoms. Various methods of complementary medicine are offered, such as acupuncture, massage, reflexology, sound therapy, meditation, reiki/bio-energy therapies, as well as mind-body practices such as yoga and tai chi. The WCSRP is a time-intensive program, requiring soldiers to show up every day for the first three weeks, participate in group-counseling, as well as individual counseling, and determine an individualized treatment plan incorporating complementary treatment methods which then continues over the following eight weeks.
Due to the success of programs like the WCSRP, there is growing support to make complementary medicine a standard in psychosocial treatment programs.
DISCLAIMER:
The views expressed in article titled "Acupuncture Used in Military Warrior Combat Stress Reset Program" (January 2013 AOMA Blog) are those of the author and do not reflect the official policy or position of the Department of the Army, the Department of the Navy, the Department of the Marines, Department of Defense, or the U.S. Government. Opinions, interpretations, conclusions, and recommendations herein are those of the author and are not necessarily endorsed by the U.S. Army, the U.S. Marines, and the U.S. Navy.