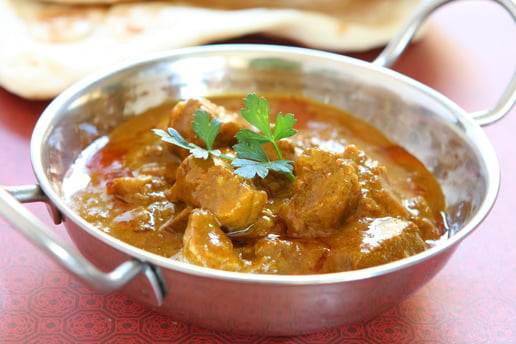 When we talk about Western nutrition, we generally think about the seven basic nutrients necessary for our body:
Carbohydrates
Proteins
Fats
Minerals
Vitamins
Fiber
Water
However, when talking about nutrition in Traditional Chinese Medicine (TCM), the basic factors of food are separated in a completely different diagram. According to TCM, the properties of food are analyzed as:
Nature (temperature)
Flavors
Moving tendency
Functions
Let's talk about the nature (temperature) of food today. In TCM, a food's nature is described as hot, warm, neutral, cool, and cold, just like temperature types. But what is meant by the food's "temperature" in TCM is not the absolute temperature. For example, whether the food is taken out from the refrigerator or kept in a room-temperature cabinet, the same food has the same nature or temperature according to TCM principles. The nature (temperature) of the food depends on the body reaction of those who eat it. For example, warm mint tea can make people "chill out" and feel cooled down, while iced cayenne pepper can still make people feel hot and sweaty. Because of the nature of food, certain foods can be used in TCM dietary therapy to correct imbalances of the human body's yin and yang. Cold-natured food are used to clear heat from the body, while hot-natured food can be used to strengthen the body's heating energy, such as yang essence.
Animal food sources are high in protein and fats that can be beneficial for the human body. But different meats have different natures (temperatures) according to TCM:
| | |
| --- | --- |
| Meat | Nature (Temperature) |
| Beef | Neutral, slight warm |
| Pork | Neutral, slight cool |
| Chicken | Warm |
| Duck | Cool |
| Lamb, mutton | Slight hot |
| Venison | Hot |
In a colder season, warm or hot-natured meats are generally suitable seasonal foods and can bring warmth to the body; for example, mutton or chicken. However, some people have a body constitution characterized by yang deficiency. In the same room temperature, yang-deficient individuals typically feel colder than others, they're frequently tired, and they tend to easily have indigestion. Some commonly related diseases are hypothyroidism and fibromyalgia. In this type of case, warm-natured foods are recommended, like Lamb Masala: (http://www.taste.com.au/recipes/lamb-masala/7d4dada3-fc97-44db-95c5-e5fe8dbe05b9)
On the other hand, for people who have a heat pattern condition, lamb is not a very suitable choice. Heat conditions can manifest as the person easily feeling hot, desiring cold water, having red burning pimples break out often, etc. In this case, cooler temperature meat is recommended, like Pork Lotus Root soup: (http://thewoksoflife.com/2016/02/lotus-root-pork-soup/)
TCM teachings encourage you to choose foods according to both the nature of the food and your body condition. Many of AOMA's acupuncturists incorporate TCM diet therapy into their clinical practices and can help you identify your body constitution, as well as create a diet plan individually suited to your symptoms and body condition.
Learn more about TCM nutrition by scheduling a consultation at one of our clinics.