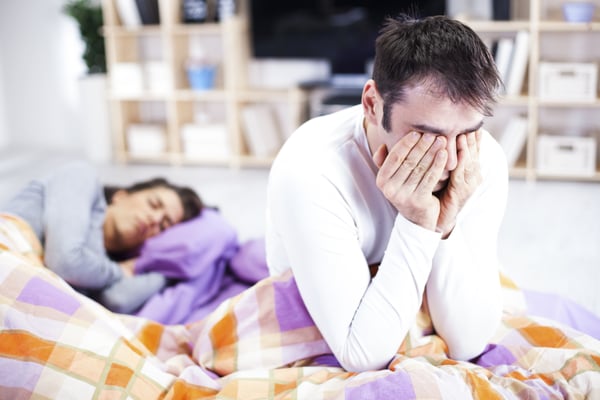 If you've ever deprived yourself of sleep, you know that deep and restful sleep is a human necessity. The average adult needs 8 hours of sleep a day. A good night of sleep improves learning and helps you pay attention and make decisions. Sleep also promotes physical growth and development in children and teens. Yet, as many as 95% of Americans have reported an episode of insomnia at some point during their lives.
People with insomnia may experience one or more sleep disturbances such as: difficulty falling asleep at night, waking too early in the morning, waking often throughout the night, or sleep that is chronically non-restorative. In addition, ongoing sleep deficiency is linked to:
Obesity
Heart disease
Kidney disease
High blood pressure
Diabetes and hypoglycemia
Immune disorders
In the practice of traditional Chinese medicine (TCM), insomnia represents an imbalance of the fundamental substances (Shen (spirit), Qi, Blood, Yin, Yang), or the major organ systems (Lungs, Heart, Spleen, Liver, Kidneys). For example, when a person suffers from insomnia due to an imbalance between the Heart and the Liver, the resulting Shen disturbance in the patient can cause insomnia, mood disorders, and heart palpitations.
Insomnia is organized into several different patterns according to TCM.
Difficulty falling asleep is often related to excess conditions of the Liver and/or Gall Bladder, where people lie awake, tossing and turning for hours.
When people fall asleep easily, yet wake early, they tend to have Heart and Liver deficiency.
Waking at specific times each night is often due to functional disorders of particular organs.
As a biorhythm, Qi is considered to circulate through the twelve meridians over a 24-hour period. Each meridian relates to an internal organ. People waking at the same time every night, may have an imbalance in the organ system that is "highlighted" at that time of day. Energy peaks in the Liver meridian at 3:00 a.m., which is why people often wake up then. In Chinese medicine, Liver problems can result from stress and anger.
Acupuncture is a safe and effective treatment for treating any of these patterns of disharmony that are related to insomnia. Acupuncture can balance the sympathetic and parasympathetic nervous systems. This balancing process increases levels of serotonin, which can improve sleep quality.
Acupuncture balances the Yin and Yang and tonifies Qi and Blood. Based on different patterns of insomnia, many auricular or body acupoints are effective in the clinic. For example, if insomnia is due to Heart and Liver deficiency, auricular Shenmen Xue or Liver 8 and Heart 7 points may be used to nourish Heart and Liver Yin or Blood. Acupuncture treatments combined with meditation often turns out to have an even better result.
Traditional Chinese herbal medicine can be effectively used for insomnia as well. One of the most popular Chinese herbs for treating insomnia is Suan Zao Ren (Zyzyphus combination), which nourishes Heart Shen and Liver Blood. This herb makes it effective at "calming the Shen" and dealing with stress. Gui Pi Wan (Ginseng and Longan), yes ginseng assists sleep and in this formula nourishes Spleen Qi while other ingredients nourish Heart Blood. It is often combined with Suan Zao Ren.
Acupuncture promotes natural sleeping patterns without the hangover effect of sleeping pills. If you have been having sleep problems, it may be worthwhile to give acupuncture a try before taking medications. Consider talking to your doctor or a Chinese medicine practitioner about alternatives.
In addition to acupuncture and traditional Chinese herbal medicine, your practitioner may share tips on dietary modification and exercise therapy during an acupuncture appointment. As you begin to find balance through these treatments, you'll be sleeping soundly in no time!
Schedule an appointment with Dr. Luo at the AOMA Clinics: