"Some people grumble that roses have thorns; I am grateful that thorns have roses."
― Alphonse Karr,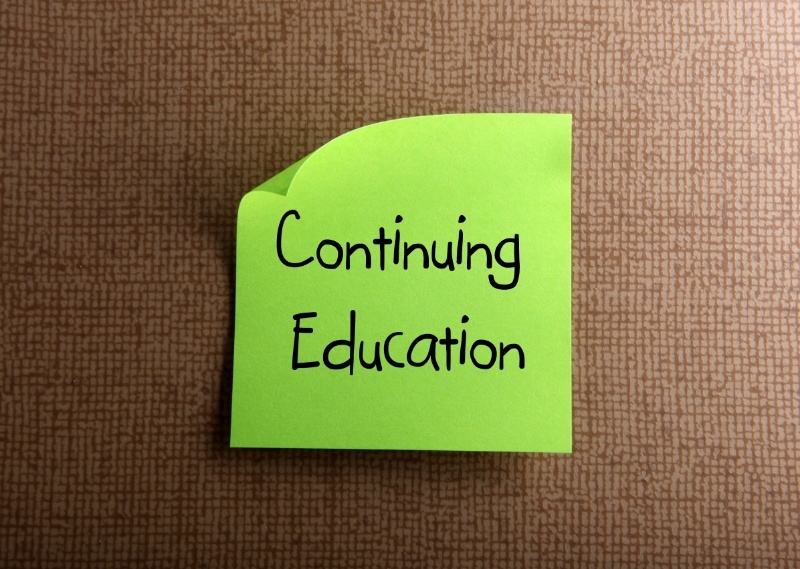 There are many burdens that acupuncturists face. Not the least of which is trying to run a business on top of being a healer. Add to that maintaining a license, and continuing education units can feel like just one more burden on the back of an already stressed healer. And truthfully, from one licensed provider to another, I get it. I've been in courses that were supposed to be educational, supposed to be inspiring, supposed to contribute to my clinical practice—yet they felt as flat and limpid as the wilted romaine lettuce they served.
Let's carve out a little space to talk about online continuing education courses. Have I done them? Yes. Will I do more? Yes – probably at 2 in the morning before I send in my renewal. Do I feel like they contribute to my clinical practice or inspire me? No, I don't. I usually skip to the end and just take the quiz.
While we could rightfully argue that my bad experiences in continuing education are just that, mine—I think there are some common elements. If you, the practitioner, are going to close your clinic taking time and money AND take time from your friends and family, you want to know that you're going to get something for your sacrifice. You want to know that the course you attend, be it online or in person, will give you clinical skills. You want to know that you'll make business contacts, friends, and that you'll leave renewed.
Granted, as director of Continuing Education at AOMA, I can't promise you those things. What I can promise is that I strive for them. Each time we plan a continuing education event at AOMA I keep you, the practitioner, in mind. And our instructors want you to leave the course with concrete skills and improvements, they really and truly do.
For me, the reason I continue to plan continuing education events (sometimes I think the stress is going to short-circuit my limbic system) is because I feel strongly that acupuncturists need a community. I feel that you all need a place to come and be assured that you are going to be given high-quality education and a chance to make high-quality contacts. That is my intention.
The second piece of that goal, the high-quality contacts, rests with our community. I build the Field of Dreams each time I build a course. Seriously. I review course evaluations, review literature, and review instructors to try and find that magic mix of content that is going to be interesting to you all and fulfill your ethics, herbs and biomedicine hours. What really helps me is two things: First, tell me! Email me and tell me what you want to study. I am listening. That's why we had Jeffery Dann and Dr. Wu at the Southwest Symposium this year. Because my community asked. That's why I had the course credit breakdowns listed outside of the classrooms at the Southwest Symposium this year. Because y'all asked. I live to serve. Email me and point me in the right direction. Second, attend. Attend but really, ATTEND. Bring your all. Bring your questions, your passion, your enthusiasm. Show up and be ready to connect and engage. I can build the space, but you all bring the heart and enthusiasm.
As a community, both on my side and on yours, we can choose to see our continuing education requirements as a burden to be dealt with online at 2 AM, or we can see it as a chance to explore our profession and the people toiling in the trenches alongside us. I choose the latter. I choose to see your continuing education requirements as an opportunity--an opportunity not to be squandered, but rather, cherished; cherished and claimed on your taxes.
If you're not ready financially to make the leap into attending a continuing education course, feel free to drop me a line anyways and let me know what your dream course would be. Would it be on a Saturday and Sunday? Four consecutive Thursdays from 6-8? Looking at Tunia? Looking at herbs?
In the meantime, I'm working to finalize our fall offerings. I'm looking forward to seeing y'all on the AOMA campus. Your energy always lingers and I love it.
Warmly,
Cara