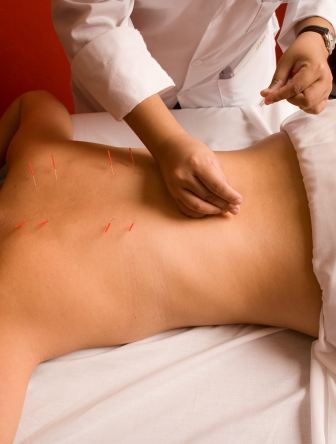 So you've decided to check out acupuncture? Awesome! Acupuncture is a wonderful way to treat many health conditions, from the common cold to chronic pain to insomnia (and so much more). How do you decide where to make that first appointment, though? In a city like Austin, we're fortunate to have many options for our healthcare, including acupuncture and Chinese medicine. Here are a few tips on finding an Austin acupuncture clinic that meets your needs:
1) Choose a licensed acupuncturist: While other professions sometimes incorporate acupuncture into their practices, receiving treatment from a licensed acupuncturist is the best choice for accurate diagnosis and safe, effective treatment. Licensed acupuncturists in Texas possess master's degrees and have completed nearly 3,000 hours of education, including coursework in Western medicine and supervised clinical hours. They must also pass four national board exams before receiving licensure from the Texas Medical Board. The National Certification Commission for Acupuncture and Oriental Medicine, which handles national certification, is a good place to start looking for someone in your area.
2) Look for someone who works with you as a team: Depending on your diagnosis, your acupuncturist may ask you to consider lifestyle changes such as eating differently or exercising more. Incorporating such changes can be a key part of improving your health, so you want to do so in a way that's realistic. Don't hesitate to be honest about what feels possible for your life, and find a practitioner who listens to your concerns and works with you to develop an achievable plan.
3) Check out areas of specialization: All acupuncturists are trained to work with a wide variety of conditions. However, some choose to focus in certain areas. There are acupuncturists who work specifically with sports injuries, with pregnancy, with autoimmune conditions, and so on. If you'd like help healing a chronic or complex health issue, see if anyone in your area has a relevant specialty. Don't hesitate to call an acupuncture clinic and ask if they have experience working with your condition!
4) Financial policy: If affordability is a concern, you'll find lots of options. Many private practitioners are willing to work with those in financial need. If your health insurance covers acupuncture, some Austin practitioners accept insurance. Community acupuncture clinics offer lower-cost treatments in a group setting. And of course, schools such as AOMA have a student clinic, where you can receive affordable acupuncture from interns supervised by licensed professionals.
5) Make sure you like your acupuncturist: Here's the the most important part! Just as there are all kinds of people in the world, there all kinds of acupuncturists too. The most effective healing comes when you feel safe and supported, so follow your instincts and work with someone who listens with compassion and takes care to make you feel comfortable and relaxed while you're in their acupuncture clinic. Enjoy your treatments!
About the Author
Arden Yingling, LAc, is a graduate of AOMA Graduate School of Integrative Medicine. Her south Austin private practice, Songbird Acupuncture, focuses on wellness for mothers and children. She also works as a graduate teaching assistant at AOMA classes and clinics.