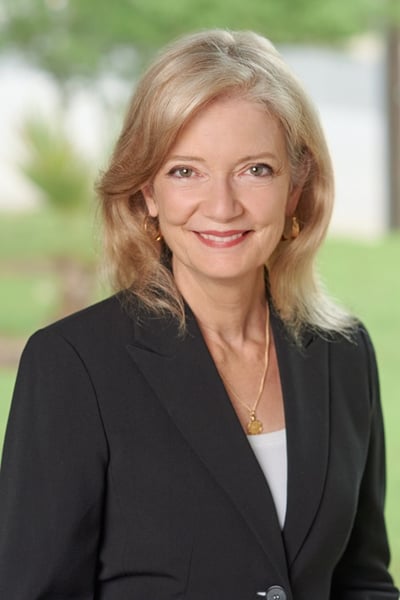 AOMA Graduate School of Integrative Medicine is pleased to announce that Dr. Betty Edmond is serving as the fourth CEO and President. Dr. Edmond brings strong leadership skills and experience to the organization, with experience as a physician, senior healthcare executive and advocate for the advancement of Oriental and Integrative Medicine.
She has 19 years of experience as Medical Director of Seton's Children's Hospital and VP of Medical Affairs at Seton Healthcare Family in Austin, and 20 years of academic and clinical experience as a faculty member and specialist in Pediatric Infectious Diseases. As former Governing Board member at AOMA, Dr. Edmond understands the challenges faced by integrative health practitioners seeking inclusion within the greater healthcare system.
Dr. Edmond employs a variety of healthcare modalities and has a passion for empowering people with the knowledge and tools to manage their own health. She studied at Natural Epicurean Academy of Culinary Arts in Austin as an expression of her interest in natural foods as preventative, health-giving care.
Regarding the future of medicine and patient care, Dr. Edmond feels the time has come for a rapid advancement of Integrative Medicine through collaborative teams of healthcare practitioners, coordinating care around the needs of each patient. Her unique perspective and experience brings new opportunities to AOMA to build bridges with western medical systems to offer patients a more comprehensive and collaborative approach to their care.
According to Dr. Edmond, a person-centered coordinated care model best meets patient needs and enhances patient outcomes – both in disease prevention and therapy. She is inspired by the holistic healthcare approach at AOMA and is excited about the organization's position as a strong national leader capable of enriching Oriental and Integrative Medicine study as a critical healthcare field of practice and research.
Dr. Edmond looks forward to working with the many committed leaders, faculty, staff and students at AOMA, to include AOMA's past president Dr. Will Morris, a nationally recognized leader in Oriental Medicine who is continuing as President Emeritus and Research Scholar at AOMA.
About AOMA:
AOMA Graduate School of Integrative Medicine offers regionally accredited masters and doctoral level degree programs in acupuncture and Oriental medicine, preparing its students for careers as skilled, professional practitioners. AOMA is known for its internationally recognized faculty, award-winning student clinical internship program, and herbal medicine program. AOMA provides for over 16,000 patient visits annually in its student and professional clinics and collaborates with healthcare institutions including the Seton Healthcare Family, People's Community Clinic, and Austin Recovery. AOMA gives back to the community through nonprofit partnerships and by providing free and reduced price treatments to people who cannot afford them. AOMA is located at 4701 West Gate Blvd. AOMA also serves patients and retail customers at its North Austin location, 2700 West Anderson Lane. For more information see www.aoma.edu or call 512-492-3034.