MYTH 1: Austin is always hot.
TRUTH: Austin is hot during the summer. I moved to Austin,TX from Massachusetts in July of 2011, which was later named the hottest, driest month in Texas' recorded history, and it was brutally hot. The grass was bleached pale yellow and wildfires popped up around the city, in spite of the strict burn-ban, which extended so far as to prohibit Independence Day fireworks. After a few months I learned that such high temperatures are an anomaly for Austin, which generally boasts somewhat mild weather for much of the fall, winter, and spring. Unfortunately, I'd already joyously donated all my cold-weather wear before heading south, so sometime in November I had to reevaluate my wardrobe and purchase much of the gear I'd gotten rid of.
Since living in Austin, I've spent Thanksgiving in a wool pea coat and Thanksgiving in a tee shirt…the weather here can be unpredictable, except in its predicable variety.
MYTH 2: If you don't like tacos or BBQ, you might go hungry.

TRUTH: While is true that Austin loves its BBQ (there are more than 200 joints in the Austin area) and may love tacos even more (you can buy tacos from AT LEAST 400 restaurants and food trucks around town), the culinary scene is by no means limited to those two major food groups.Austin is home to hundreds of food trucks, which serve foods ranging from donut-burgers and deep-fried sandwiches to Mexi-Korean and Thai Kun. There are vegetarian &vegan restaurants, gluten -free bakeries, locally sourced dinner-club inspired restaurants, gourmet hot dog restaurants,Thai restaurants, Southern Comfort Restaurants… I could go on and on. I'm not a food writer, but there are many enthusiastic bloggers in Austin. If you'd like to read more about the food and restaurant scene in Austin, here are a few that I recommend:
• http://austinfoodbloggers.org/city-guide-2/
• http://thetastingbuds.com/
• http://www.southaustinfoodie.com/
• http://austin.eater.com/
MYTH 3: Austin doesn't have public transportation.
TRUTH: Austin does have public transportation:
The bus system extends into most of the city, serving 50 routes and 3000 bus stops, and is continuously growing and improving its service. For more info check out : https://www.capmetro.org/
Additionally, Austin has followed places like DC, Amsterdam, and NYC in implementing a bike-sharing program - ours is Bcycle, and it's extremely affordable. For more info check out : https://austin.bcycle.com/
Here's the caveat, and it's a big one: people who don't have cars and instead use public transit often need to plan their daily commute in advance, and may find it easier to live closer to downtown. If you have personal experience with using Austin's public transportation as your method of getting around, we welcome your comments and opinions!
As important as the presence of public transportation in Austin is its demand due to the growing population. As Austin continues to grow, the city is continuing to improve its public transportation offerings and make improvements to existing systems. I am optimistic that our city planners and local businesses will make this happen.
MYTH 4: Austin is full of weirdos
TRUTH: Austin is unique, and so are its inhabitants. You may have heard the city's popular slogan "Keep Austin Weird", and wondered what the heck people mean when they say this. In his book "Weird City" Joshua Long explored this very question, and shows that people mean many different things when they use this phrase. Sometimes people are referring to the music, or local icons like Willie Nelson and Leslie, and other times people are referring to the city's politics or aesthetics. When I hear people talk about Austin's "weirdness", it usually has an intangible, nostalgic quality to it. Legend has it that the slogan began as a bumper sticker imagined up by a guy named Red, who (according to Joshua Long) "didn't want to make money. He didn't want to be famous. He was just worried that the city he loved was becoming over-commercialized, over-materialistic, and less 'weird'." Since then, "Keep Austin Weird" has been adopted by the Austin Independent Business Alliance to promote local business and economic revitalization that preserves the flavor of the city, while allowing it to evolve. Long claims that "there is a kind of a self-perpetuating, self-fulfilling prophecy of nonconformity now in the city" related to this sentiment. What this non-conformity looks like varies a lot depending on who you ask, but it's my experience that many people in Austin are here because there's a sense of inclusivity that accompanies the city's embrace of "weirdness ". Maybe that does make us weirdos, but I like to think of us as movers and shakers and artists and non-conformists, who are trying to build a city-wide umbrella of inclusivity.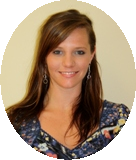 Elizabeth Arris is an advanced student within the Master of Acupuncture & Oriental Medicine program. Prior to relocating to Austin to attend AOMA, she earned a BA in Biological Sciences at Smith College. When not in class, Elizabeth serves as Student Ambassador, administering the InterTransform Mentoring Program for new students.