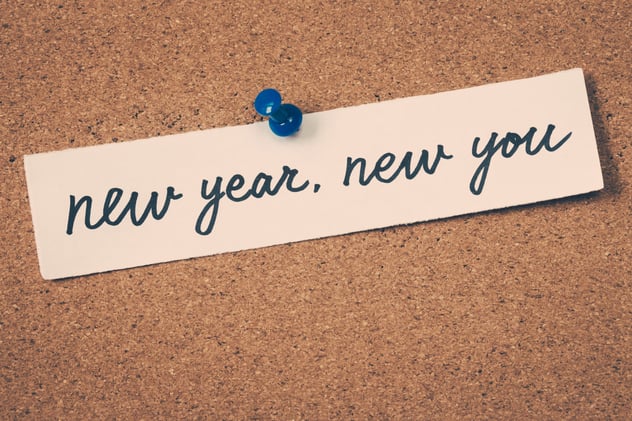 Everyone likes the idea of a fresh start at the dawn of a new year. From making resolutions for self improvement, to creating new healthy habits, and ending bad ones, we all have something to work on. Yet, we often set goals for ourselves that are unattainable, either because they aren't sustainable, or they are simply unrealistic. What makes setting goals more effective is creating small goals for ourselves that we know can be 100% achieved. We can then build confidence in ourselves and become more inspired to cross off those bigger goals down the road.
Self care is an excellent place to start when it comes to bringing in the new year right. It can be as simple as making a few small changes that will have a dramatic, long term impact. Self care doesn't have to mean a stringent new diet of deprivation or an abrupt new vigorous fitness routine. If our mind, body, and nutrition are all in order, it sets us up to have to more energy, better health and greater confidence in the new year.
Here, we have cultivated a list of 5 attainable self-care resolutions you can actually stick with. What's best is that they will require minimal effort, and the rewards will be huge.
Regular Acupuncture Treatments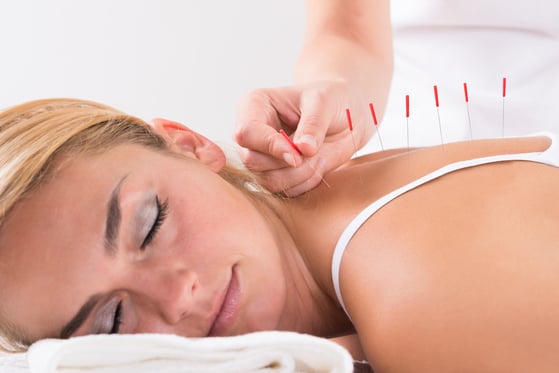 Acupuncture and Chinese Medicine is a complete and holistic healing system, taking care of both our mind and body. Acupuncture has shown to reduce stress and pain in many patients, depending on the underlying cause of the pain. Add a regularly-scheduled acupuncture session to your new year goals and let your energy be balanced. This will help you decrease that new year stress and allow your mind and body to stay healthy throughout the year.
Acupuncture sessions typically run between 30 minutes to 1.5 hours and can also be surprisingly affordable. You will find that many areas offer sliding scale prices, and many acupuncturists take insurance from patients. AOMA's student clinic offers reduced-price treatments of only $30 for a 1.5 hour session. Remember to always see a licensed acupuncturist or a student intern who is supervised by a licensed acupuncturist, so you will know your practitioner has the proper training or oversight!!
Interested in what other modalities acupuncturists have to offer? Check our out blog on 8 chinese medicine treatments you may have never heard of.
Incorporate Outside Time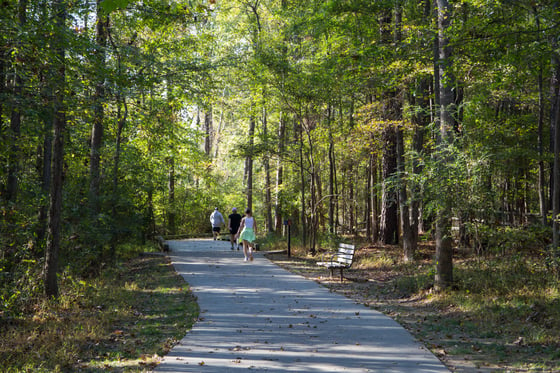 Weather permitting, spending more time outside in the new year will also help reduce stress levels. Talking a walk in nature for example can connect you with your natural surroundings, helping you unwind and relax. Nature walks can also act as a type of moving meditation. Being outside also means a much needed break from screen time, as constantly working with mobile devices and computers can cause eye strain.
Take a short 15-30 minute walk around your neighborhood or during your lunch break from work. This will reduce cortisol levels, the chemical responsible for stress. Other outdoor activities, such as walking, bicycling, hiking, jogging, or canoeing will also allow you to connect with the natural world.
We also recommend daily qigong, a system of body movements and breathing exercise taught as part of Chinese medicine. This practice can be done inside or outdoors.
Journaling - Goals & Gratitude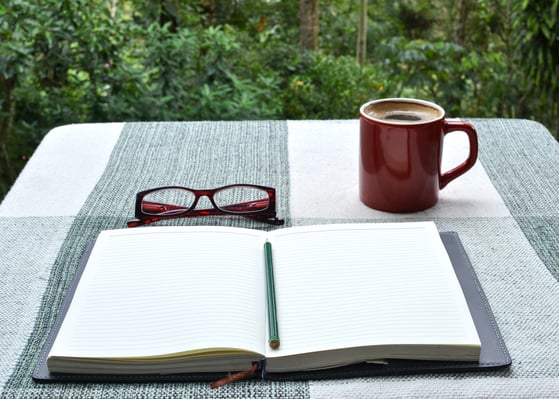 Gratitude is a word that gets thrown around a lot, but what does it really mean and how can you incorporate it into your life? Appreciating what you've been given is an excellent exercise to becoming a more fulfilled person. This can be done through starting a gratitude journal. A gratitude journal is a way to document all of the things you are thankful for each and every day. The act of journaling has been shown to help reduce mental clutter resulting in more self awareness and clarity. Using your time in nature to journal is an excellent way to unwind and connect. Journaling could also incorporate setting goals for the new year, whether they're personal, professional or spiritual.
TCM Nutrition and Incorporating Healthy Foods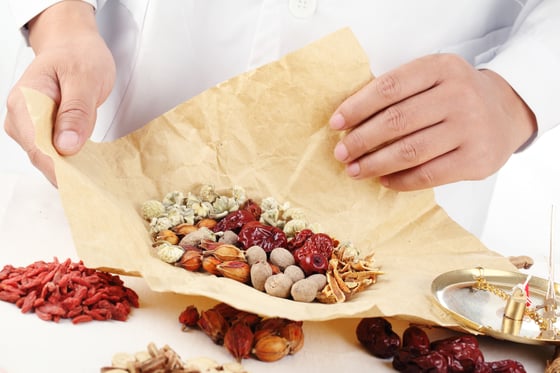 Starting a new year and trying to change your diet all together can be overwhelming, and not always beneficial. Did you know a lot of Chinese herbs are foods that can be found in local grocery stores? In addition to providing acupuncture, your Chinese medicine practitioner is also well-versed in herbology and nutrition. This is a great opportunity to work with your acupuncturist and incorporate healthier foods into your diet that will help put your body back in balance.
Chinese medicine has easy and friendly recipes such as soups and congee. Certain vegetables and herbs are excellent for supporting the immune system and creating overall balance of health. You'll be more likely to avoid illness, and stay on top of your health goals for the new year.
Read more about TCM nutrition in our blog post "Traditional Chinese Medicine Approach to Nutrition: Eat What You Need".
Tea Time!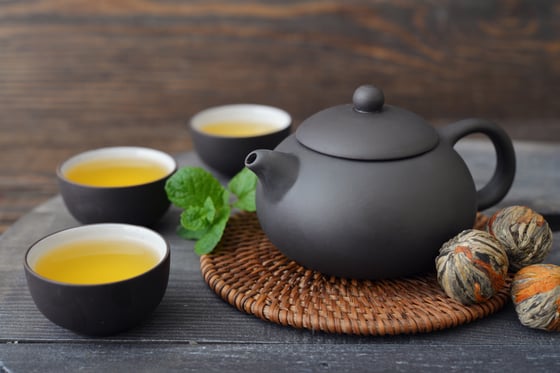 Herbal teas can be relaxing or energizing, and they can also be used for treating various health conditions. Take some time out of your day to enjoy a hot cup of tea in a relaxing environment. Maybe substitute your coffee for green tea, or find a calming tea to drink before bed- helping your get those extra zzz's. Traditionally, Chinese herbs are used in raw forms and steeped with boiling water, then strained for a healing tea. Depending on the type of tea you want to start drinking, you can either visit your local herb store, or see an acupuncturist to incorporate these Chinese herbs into your regular health routine.
Click below to request an appointment at one of the AOMA Acupuncture Clinics!