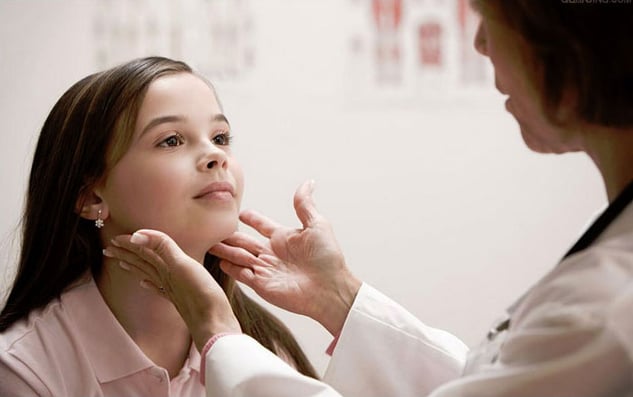 Traditional Chinese Medicine (TCM) Otorhinolaryngology is a clinical science that studies the disease of the ear, nose and throat under the guidance of TCM theories in combination with the clinical syndrome differentiation of modern TCM.
Holistic approach
Viscera are the material basis of the physiological functions of the human body, and meridians and collaterals are the channels where qi and blood of the human body circulate, and through which the general organs communicate with limbs. Normal function of the ear, nose and throat depends on the coordinative activities of viscera, meridians and collaterals, while the pathological changes of the ear, nose and throat result from the dysfunctions of one or more regions of viscera, meridians and collaterals as well. Therefore, the analysis of the clinical manifestations of disease of the ENT should be connected with viscera, meridians and collaterals, and should not individually consider the local pathological changes of the ENT. This also embodies the concept of TCM holism.
How TCM treats ENT
Acupuncture and herbs treat disorders of the internal organs, channels, and collaterals rather than focus on symptoms and signs. Generally speaking, from Traditional Chinese Medicine (TCM) theory, the ear is connected to the "kidney", which physiologically stores "essence". When the kidney essence reaches the ears, the patient has normal hearing. Sufficient essence ensures the generation of brain marrow which is closely related to the human balance function. If brain marrow is deficient, vertigo and tinnitus occur. Besides the kidney, other internal organs like liver and gallbladder, lung, heart, spleen are also related to ear disorders. TCM treatment often leads to fewer side effects compared to conventional medicine.
Case Study: Mr. Cedar
Mr. Cedar came to our clinic with an itchy nose, persistent sneezing, nasal obstruction, and clear nasal discharge. He had been experiencing allergic rhinitis symptoms for more than a year, and noted they get worse when he's tired. We treat this patient once every week with body acupuncture (LI 20, LI 4, LU 9, Yingtang) and ear acupuncture (internal nose, lung, endocrine and kidney) and prescribed him Chinese herbal medicine (Jade-screen powder in combination with Decoction for reinforcing middle energizer and replenishing Qi). One month later Mr. Cedar is getting much better after this treatment.
Chinese Herbs for ENT
Chinese herbal medicine is very individualized for each patient and scenario. So, depending on the syndrome differentiation and current symptoms, the herbs prescribed will be unique. In general, most aromatic flavor and light texture herbs will be useful.
The herbal patent medicine "Jade Screen" (yu ping feng san), is known to strengthen the immune system when taken regularly. Cang Er Zi (xanthium) is often added to this formula when nasal passage obstruction with thick nasal discharge is present.
Diet and Exercise
Every patient is different, so it is important to consult a licensed acupuncturist. In general, cut down on dairy products and sweets, since traditional Chinese medical theory believes these suppress the spleen to retain more damp, which will worsen the allergy symptoms.
Exercises like taiji, qigong, and meditation can help the ENT diseases by increasing the immune system and supporting the defensive qi in our body. TCM believes "if the body's healthy, qi is sufficient, no evils will make disturbance".
Author:
Shengyan 'Grace' Tan, PhD, MD (China), OMD (China) is an Oriental medical doctor of Otorhinolaryngology. After completing her PhD, Dr. Tan worked for four years as an acupuncturist, herbalist, and clinical supervisor in the ENT and Ophthalmology Department of the teaching hospital of Chengdu University. She is the first PhD-trained TCM practitioner specializing in ophthalmology to teach in the United States.