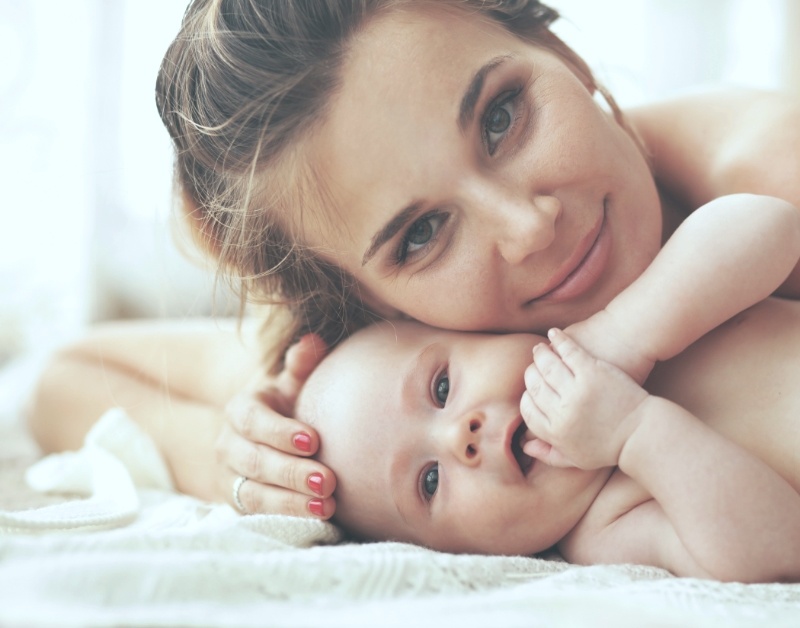 I have twin boys, Daniel and Jack. While my smaller one, Jack, was 3 months old, he suffered from colic after breastfeeding almost once a day. When he was in pain, he would cry and his belly would be very tight to the touch. I began to massage his abdomen beside the belly button three to five times on both sides; after a minute or so of loud crying, he would gradually calm down and then immediately fall in sleep. I found this ancient massage technique to be very helpful and after about two weeks of massage combined with Chinese herbs, the colic never returned.
This technique is called "Na Du Jiao" which means "Grasping Belly Corner", and it is one of the numerous massage techniques of Chinese Pediatric Tuina (traditional massage). Chinese Pediatric Tuina has been applied for over one thousand years in China. Its popularity has grown in the last three to four hundred years.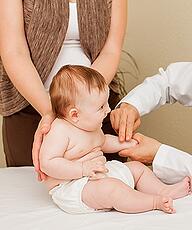 Pediatric massage is applied on specific points of various parts of the body, such as the face, abdomen, back and extremities depending on the disorders. Lotion can be used to protect the skin and ease the treatment. Each session lasts about 20 – 30 minutes. In most cases, the treatment should be given once a day or every other day. Since the pediatric tuina technique is very simple, parents are encouraged to learn and practice some of the major techniques, so they can repeat the treatments at home.
In Chinese medicine, children are regarded with "pure Yang constitution" which means they grow and develop fast in physique and intelligence. At the same time, they are also "young Yang and Yin constitution" meaning they have imperfect organic function and physical bodies, which is why they get sick easily, especially with digestive and respiratory problems. As a parent, it often seems that stomach aches (bloating, vomiting, nausea, constipation, diarrhea) or colds (coughing, asthma, allergies) as well as bed wetting & night time crying are ubiquitous during childhood.
Pediatric tuina is a safe manual therapy; it is gentle without side effects and great to relieve most discomforts experienced during childhood. Besides that, it is also excellent at preventing other diseases. Providing regular and simple pediatric tuina for your kids can strengthen their digestive and immune systems and support their natural body constitution. Children who have picky appetites or easily catch colds are great candidates for pediatric tuina. It is most effective for children from birth to seven years old. For older kids, acupuncture is a good combination as well. A lot of times, a Chinese herbal formula is suggested to be combined to provide even better and faster results.
Tips for a successful tuina or acupuncture treatment for your child:
It's best if your child doesn't come to his/her appointment on an empty or full stomach.
Plan for your child to take it easy after his/her treatment.
Sometimes after receiving an acupuncture treatment your child may feel a little lightheaded or "woozy." If that is the case, please have him/her sit for a while in our waiting area. In a few minutes he/she will be relaxed and clear-headed.
Yongxin Fan, LAc
has over 20 years of clinical experience in treating muscular-skeletal disorders, pain, digestive disorders, and psycho-emotional disorders.