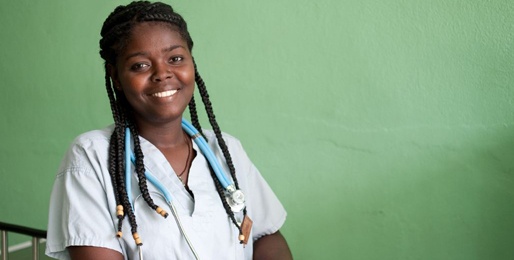 Many nurses have the desire to practice alternative medicine in an autonomous setting, but feel limited by traditional healthcare systems. More importantly, they want patients to have access to all treatment options possible for their condition.
Integrative medicine
Nurses are respected in their field, and have the potential to integrate eastern and western medicine in clinics and hospitals. RNs who have taken Chinese medicine courses benefit by creating new potential career paths for themselves, enriching their professional lives through the practice of Western or Chinese medicine or an integration of the two.
Casey Romero is a registered nurse and a graduate student at AOMA Graduate School of Integrative Medicine. Romero's original goal was to attend a graduate-level nursing program, but a visit to Austin in 2008 changed her education path.
On a visit to AOMA with her grandmother, who was receiving acupuncture in AOMA's clinic, Romero was amazed to discover that there was actually a place to take Chinese medicine courses and at the same time apply the knowledge to her nursing practice. By the end of her grandmother's acupuncture treatment that day, she found herself in the admissions office.
"I knew at that moment that I really wanted to be a part of the integration of Western and Chinese medicine," said Romero.
Quality care for patients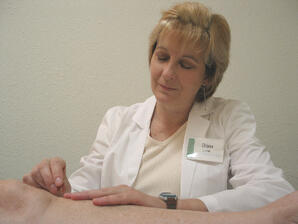 Combining prior nursing education with Chinese medicine courses like those in the master's degree program at AOMA gives nurses a unique skillset that can immediately translate into better care for their patients.
Patients benefit when their nurses have taken courses in Chinese medicine because it gives nurses additional tools and understanding of physical conditions and ailments, and alternatives for treatment.
Romero says, "Having a solid knowledge base on pharmaceuticals, I believe I will have an advantage when it comes to understanding herb/drug interactions and patient safety. Physical assessments of patients are also important, and as a nurse, I have that experience already."
Professional autonomy
A career in acupuncture and Chinese medicine provides nurses the opportunity to work as independent health care providers. AOMA graduates are working in private practice, multidisciplinary clinics, hospitals, substance abuse treatment facilities, hospice, oncology centers, community acupuncture clinics, military/veterans facilities, sports teams, and corporate wellness programs.
Education
The entry-level standard to become a licensed acupuncturist is a master's degree in acupuncture & Oriental medicine. In addition to coursework in acupuncture, herbal medicine, and extensive clinical education, the Accreditation Commission for Acupuncture & Oriental Medicine (ACAOM) requires graduate programs to include biomedical science as part of the curriculum.
In general, western medical professionals like nurses, medical doctors, physical therapists, and chiropractors are often able to transfer many courses completed as part of their medical degree programs towards a master's degree in acupuncture and Chinese medicine. While transferring in such coursework may not necessarily shorten the duration of a degree program, it can lighten a student's overall credit hour load, allowing students to devote more study-time to their Chinese medicine courses and to work part-time while in school. Being able to transfer-in previous biomedical science courses can also potentially reduce the cost of a degree program.