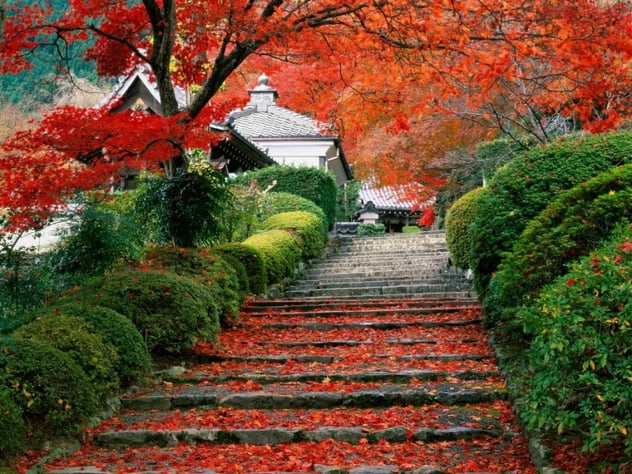 Open your windows, everyone... fall is here! As the Autumnal Equinox just happened, we look forward to dusting off our sweaters for cooler days, apple- and pumpkin-picking, and digging into nourishing comfort foods. We are transitioning out of the active, highly social energy of summer. Fall is ruled by the metal element and is a season for letting go. It ushers in a time for wrapping up projects from the previous months and looking more toward introspection and stillness, and it's a wonderful time to reflect and spend quality time with loved ones.
In TCM, during fall we are most susceptible to dryness which can affect the lungs, skin, and digestion. Common signs of disharmony in the fall are thirst, dry nose and skin, itching, and sore throat. There are a number of things we can do to combat dryness and fortify our bodies for the coming winter months.
1. Drink water
So simple, yet often overlooked. It's always beneficial to be hydrating with teas and water, and it's an especially good idea during the fall when dry skin and constipation are a bigger issue.
2. Sleep more
As the days grow shorter, allow your body to rest. In a city like Austin, with so many fun things to do at night, it can be hard to rest. But if you feel ready for bed at 9pm, allow yourself to snuggle in with a good book and move with the energy of the season. It can be restorative for your body and mind.
3. Incorporate moistening foods and thoughtful meal preparation
The raw, cold foods that sustain us in the summer can be too harsh on the system at this time of year. Soups, steamed foods, and cooking "low and slow" are all in harmony with fall.
Ingredients that have moistening qualities:
Pears, Apples, Persimmons, Loquats
Lotus Root (available at many specialty stores and Asian markets), Yams, Spinach
Edamame, Tempeh, Tofu
Almonds, Pine Nuts, Peanuts, Sesame Seeds
Lily bulb (bai he) and Chrysanthemum (ju hua) are good herbs to use in teas or in a congee. Ask your acupuncturist about using Chinese herbs in recipes.
4. Organize what feels scattered and let go of what you don't need
It's a great time to transition from the outward energy of summer in preparation for the contracting energy of the coming winter.
Pay your bills
Organize your kitchen pantry
Check expiration dates on food, medication, and personal care products
Donate those shoes you haven't worn in three years
5. Avoid processed sugar
It's acidic and drying and in nearly every tempting treat that will come your way in the following months. Make conscious choices with food, and your immune system will thank you for it during flu season. Cravings too much to take? Drink a glass of water and eat some apple or pear lightly drizzled with honey and a bit of cinnamon.
6. Dress for the season

While fall in Austin sometimes feels like summer, it's a time when we again can be more susceptible to common colds, sore throats, and coughs. Make sure to layer your clothing in case a cold snap or an unexpected thunderstorm hits. Scarfs and cozy sweaters for everyone!
7. And of course...get acupuncture!
What better way to harmonize your body and boost your immune system than a restorative session with your acupuncturist at AOMA. The great thing about working with an acupuncturist is the opportunity to get tailored information, herbs, and food recommendations based on what your specific body constitution needs.
About the author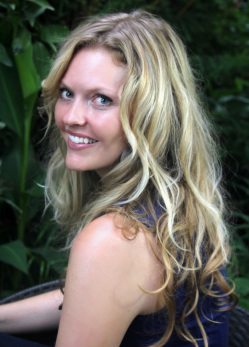 Lauren has lived in Austin since 2006 by way of Lake Tahoe, California. While pursuing her MAcOM at AOMA she continues to work with The American Cancer Society as a cancer information specialist. She counts ATX as her home with her husband and two Boston terriers. http://www.earthspringacupuncture.com/