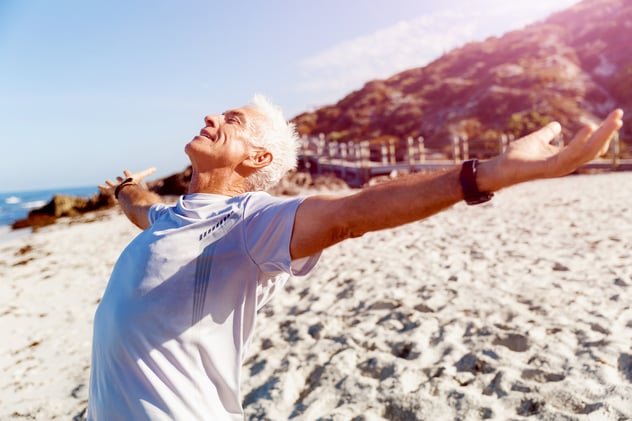 Erectile dysfunction (ED), defined as the consistent inability to attain or maintain penile erection sufficient for satisfactory sexual performance, has become a global health issue with a high prevalence and considerable impact on the quality of life of sufferers and their partners. In addition, ED may share a common pathologic mechanism with cardiovascular diseases, metabolic syndromes, and other endocrine disorders. The cause of ED is complicated and may be divided into three categories: psychogenic causes, organic causes (including endogenous, vascular and drug causes) and mixed causes.
Currently, research focuses on the dysfunction of endothelial cells of the cavernous body of the penis and disordered release of NO. To date, several phosphodiesterase type-5 inhibitors have been developed. Despite the advances in clinical and basic research which have led to several new options, the ideal treatment of ED has not been identified [12].
TCM has been used to treat sexual dysfunction such as ED in China for more than 2,000 years. Many studies show that TCM treatment could significantly improve the quality of erection and sexual activity of ED patients [13–17]. TCM achieves better regulation, especially with regard to ED patients' anxiety, fatigability, changing hormonal levels, insomnia, and gastroparesis.
Correct syndrome differentiation ("Bian Zheng") was the prerequisite for achieving the hoped-for efficacy of TCM for treating ED. Syndrome differentiation is one of the essential characters of TCM. It means analyzing and judging the data obtained from the four diagnostic methods (inspection, auscultation and olfaction, inquiry, and pulse-taking and palpation) so to differentiate the nature, location, and cause of disease. So pattern differentiation is the premise and foundation of treatment.
In the past, traditional treatments based on syndrome differentiation (an overall analysis of signs and symptoms) placed importance on the kidneys and liver. Herbs and acupuncture points to invigorate qi can enhance physical fitness, and to warm the kidneys can regulate sex hormones, increase sexual drive, invigorate the spleen, regulate the stomach and improve the overall situation. Herbs and acupuncture points used for a stagnated liver provides tranquilisation and helps stabilize the mind, which can improve mental processes and emotional wellness. This treatment can not only increase the effects but also improve the patient's overall condition and quality of life. More research also shows that using the concepts of integrative Chinese medicine, sexual dysfunction, especially ED with premature ejaculation, should be treated concurrently based on syndrome differentiation of the heart.
This approach does not conflict with the concept of TCM that the heart controls mental activities, blood circulation, and eroticism. Concurrent treatment of the heart and kidneys can coordinate these organs. Thus, the concept of integrated medicine offers a perfect, traditional treatment for erectile dysfunction and premature ejaculation.
According to the latest pharmacological research on TCM, many Chinese herbal medicines (e.g., ginseng, epimedium and pilose antler) function as the male sex hormone. According to domestic and international research, ginsenoside and red ginseng extracts can stimulate penis tissue to produce NO and phosphodiesterase type-5 inhibitors. Additionally, ginsenoside and red ginseng extracts can also regulate the function of sex glands and increase semen volume to reinforce sexuality. Epimedium and Lycium berry can inhibit nitric oxide synthase and are helpful for improving endothelial cell function in the penis and promoting the formation of NO.[18] Research has shown that Chai Hu Shu Gan San can increase the duration of erection in the male rat and can increase NO content in penis tissue. Medicine that promotes blood circulation, such as Tao Ren Si Wu and Jin Kui Shen Qi Wan, can help to regain an erection that was lost or achieve a repeat erection. Therefore, the treatment of ED with TCM has practical effects and is supported by scientific research.
In ED, acupuncture also has shown moderate efficacy, with an early study in 1999 of 16 men with ED treated with twice weekly acupuncture for 8 weeks demonstrating an improvement in erectile function in 39 % of men [19]. The potential mechanism of acupuncture for ED is that it may modulate the nitric oxide related to the treatment of ED [20].
Overall, TCM treatment for sexual dysfunction can not only increase the effects of simultaneous treatments but also improve the patient's overall condition and quality of life.
Dr. Jing Fan treats at the AOMA acupuncture clinics. Request an Appointment with us today!
References:
[1] "Impotence: NIH consensus development panel on impotence," The Journal of the AmericanMedical Association, vol. 270, no. 1, pp. 83–90, 1993.
[2] I.A.Aytac¸, J. B.McKinlay, and R. J.Krane, "The likely worldwide increase in erectile dysfunction between 1995 and 2025 and some possible policy consequences," BJU International, vol. 84, no. 1, pp. 50–56, 1999.
[3] R. K. Mutagaywa, J. Lutale, A. Muhsin, and B. A. Kamala, "Prevalence of erectile dysfunction and associated factors among diabetic men attending the diabetic clinic at muhimbili national hospital in Dar-es-Salaam, Tanzania," Pan African Medical Journal, vol. 17, article 227, 2014.
[4] J. F. Guest and R. das Gupta, "Health-related quality of life in a UK-based population of men with erectile dysfunction," PharmacoEconomics, vol. 20, no. 2, pp. 109–117, 2002.
[5] A. U. Idung, F. Abasiubong, S. B. Udoh, and O. S. Akinbami, "Quality of life in patients with erectile dysfunction in theNiger Delta region,Nigeria," Journal ofMentalHealth, vol. 21,no. 3, pp. 236–243, 2012.
[6] R. E. Gerber, J. A. Vita, P. Ganz et al., "Association of peripheral microvascular dysfunction and erectile dysfunction," The Journal of Urology, 2014.
[7] E. Vicenzini, M. Altieri, P. M. Michetti et al., "Cerebral vasomotor reactivity is reduced in patients with erectile dysfunction," European Neurology, vol. 60, no. 2, pp. 85–88, 2008.
[8] A. Sai Ravi Shanker, B. Phanikrishna, and C. Bhaktha Vatsala Reddy, "Association between erectile dysfunction and coronary artery disease and its severity," Indian Heart Journal, vol. 65, no.
2, pp. 180–186, 2013.
[9] K. T. McVary, "Sexual dysfunction," in Harrison's Principles of Internal Medicine, A. S. Fauci, E. Braunwald, D. L. Kasper, S. L. Hauser, D. L. Longo, and J. L. Jameson, Eds., chapter 49, section 8, pp. 271–275, McGraw-Hill, Chicago, Ill, USA, 17th edition, 2008.
[10] S. H. Golden, K. A. Robinson, I. Saldanha, B. Anton, and P. W. Ladenson, "Prevalence and incidence of endocrine and metabolic disorders in the united states: a comprehensive review," Journal of Clinical Endocrinology and Metabolism, vol. 94, no. 6, pp. 1853–1878, 2009.
[11] J. Buvat, M.Maggi, L. Gooren et al., "Endocrine aspects of male sexual dysfunctions," Journal of Sexual Medicine, vol. 7, no. 4, pp. 1627–1656, 2010.
[12] D. K.Montague, J. Jarow, G. A. Broderick et al., "American urological association guideline on the management of priapism," Journal of Urology, vol. 170, no. 4, pp. 1318–1324, 2003.
[13] L. S. Yaman, S. Kilic, K. Sarica, M. Bayar, and B. Saygin, "The place of acupuncture in the management of psychogenic impotence," European Urology, vol. 26, no. 1, pp. 52–55, 1994.
[14] P. F. Engelhardt, L. K. Daha, T. Zils, R. Simak, K. K¨onig, and H. Pfl¨uger, "Acupuncture in the treatment of psychogenic erectile dysfunction: first results of a prospective randomized placebo-controlled study," International Journal of Impotence Research, vol. 15, no. 5, pp. 343–346, 2003.
[15] Y. Cui, Y. Feng, L. Chen et al., "Randomized and controlled research of Chinese drug acupoint injection therapy for erectile dysfunction," Zhongguo Zhen Jiu, vol. 27, no. 12, pp. 881–885, 2007.
[16] W. G.Ma and J. M. Jia, "The effects and prospects of the integration of traditional Chinese medicine andWestern medicine on andrology in China," Asian Journal of Andrology, vol. 13, no. 4, pp. 592–595, 2011.
[17] J. Jiang and R. Jiang, "Molecular mechanisms of traditional Chinese medicine for erectile dysfunction," Zhonghua Nan KeXue, vol. 15, no. 5, pp. 459–462, 2009.
[18] Fu J, Qiao L, Jing TY, Lin GT, Wang YY et al. Effect of icarrin on cGMP levels in penile corous cavernosum of rabbit. Chin Pharmacol Bull 2002; 18: 430–3.
[19] Lee MS, Shin BC, Ernst E. Acupuncture for treating erectile dysfunction: a systematic review. BJU int
2009:104:366-70.
[20] Kho HG, Sweep CG, Chen X, Rabsztyn PR, Meuleman EJ. The use of acupuncture in the treatment of erectile dysfunction. Int J Impot Res. 1999; 11(1)