Each month we will be featuring fun information about a faculty and/or staff member to introduce the wonderful community of people behind AOMA's graduate program!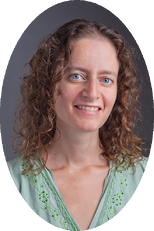 This month, we're happy to introduce Julie Aziz, Director of Student & Career Services, who works with current students and alumni.
Where are you from?
"I was born in NYC, but grew up mostly in upstate New York outside of Albany."
List 3 hobbies/ activities you enjoy:
"Dancing, hiking and reading."
What's the best thing about working at AOMA?
"The great people, and contributing to such a fascinating and important field."
What's your favorite/most memorable 'AOMA moment'?
"One of my favorite moments was listening to a presentation about integrative medicine in cancer treatment—it was very inspiring!"
What's your favorite thing about Austin?
"The easy-going nature of the people."
Favorite Website?
"I'm not a big web surfer- I spend enough time on facebook as is!"
To learn more about the AOMA's career resources, log on to https://aoma.edu/students-alumni/alumni/career-resources?/alumni/career-resources.
Remember to check back next month to meet someone new!